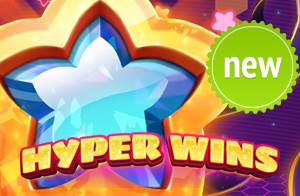 First New Slot 2022 - HPYER WINS
New Slot

Hyperwins delivers a thrilling player experience that is out of this world thanks to a number of cosmic bonus features that have been built into the game.
Let's reach for the stars!
Springbok Casino Manager, Daniel Van Wyke, said: "Hyperwins takes players to another galaxy at warp speed where the big win potential is out of this world. With up to 200 Free Spins available and the Hyper Prize feature allowing players to win up to 1,000x their bet, Hyperwins will undoubtedly become a firm player favourite."