PlayCasino.co.za & Springbok Casino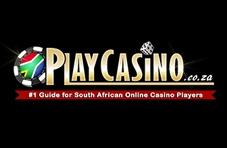 Access the best South African online casinos around and get exclusive bonuses for doing it with Playcasino.co.za, your one-stop-all-access portal for online casinos you can trust. With South African gambling legislation currently being in a grey area and hundreds of online casinos all battling for your attention, it is understandably difficult to make a decision about which online casinos accepting rand (ZAR) you should be playing at.
That is the reason that Playcasino.co.za originally set up its operation in 2008 and is still going today, that is, to provide new and existing online casino players with a trustworthy source of information and great bonuses they can access for playing at reliable, recommended casinos. 
What makes Playcasino.co.za an authority on online casinos?
With the hundreds of online portals out there all promising players more information, more bonuses and more strategies to help them win, and then not delivering, we know how important it is to give players information that is genuine and helpful, bonuses that make a real money difference, and news that helps them shape their own opinions. Playcasino.co.za is all about analysing all the online casinos South Africa has to offer, understanding what South African players really need and then finding a way to match the two in the safest and most beneficial way possible. Our goal is to provide visitors to our site with a trustworthy list of the casinos they should be playing at, as well as important information and unique bonuses that give them a better playing experience. 
Playcasino.co.za is eCogra approved, which means it has been recognised as a reputable portal that is geared towards fairness and good legal standing for all players and online casinos. This is a responsibility we do not take lightly, which is why it is of vital importance to us that the casinos we recommend really do have players' best interests at heart. Our eCogra stamp of approval is our constant guiding light; it reminds us that our goal is to be helpful, reliable and trustworthy in every aspect of what we do, and above all, to provide potential players with information and bonuses that make their online playing experience better. 
How Playcasino.co.za rate and rank South African casinos
Having been established in 2008, we have had years to perfect what we offer visitors to our site and this is something we still do, every day. Our team is focused on helping South African players find their ideal casinos and they do this by trying and testing every casino we recommend, including the games that casino has to offer and the bonuses available to be redeemed. Our rating and ranking system is based on a number of key factors that casinos have to offer, including their security, bonuses, functionality and the overall experience for the players. 
Before we add a casino to our recommendation list, we test it extensively to ensure it will meet the high standards of South African players. This includes trying out the majority of the games, taking advantage of the bonuses and promotions and even contacting the customer support centre to get an idea of what visitors to our site will experience when they play at that casino. Our goal is to ensure the casinos we recommend are as player-friendly as possible. To add to that, we also negotiate unique bonuses with the casinos on our list, including no deposit bonuses and welcome bonuses, to add value to every player's experience. 
What you'll find on Playcasino.co.za
The first time you visit Playcasino.co.za, you'll notice that we have a number of sections on the site, each dedicated to a different purpose. Our goal is to keep South African players informed and entertained, which is why we offer visitors to the site multiple opportunities to learn new skills, find out the latest news and relevant online gaming information, and access unique bonuses. 
Part of what we offer includes online guides. These guides are for both new and experienced players who are unsure about certain aspects of playing at the best South African online casinos. We explore important topics such as how certain games work, how to claim bonuses and even the legality of online gambling in South Africa to ensure that players are armed with the best and most relevant knowledge before they play. Players will also be able to find strategies to help them when playing their favourite games. 
We also report on topical news items daily to ensure that visitors to the site are informed of events that are interesting and/or that may affect them. These news items include everything from the laws being passed about online gambling to what new games are being launched, as well as everything in between. We do extensive research to ensure that visitors to our site always have the latest news at their disposal. 
Additionally, we offer players the opportunity for more entertainment, which we do by listing our top online casinos in just about every category. This includes the best casinos for desktop play, those for mobile, the best bonuses and even new casinos that players would benefit from trying. Our lists are comprehensive and well researched to ensure that anyone using them has a positive experience they won't forget, and will be able to get new information they wouldn't be able to find anywhere else. 
We also have a number of categories that we update regularly to ensure that every type of online gaming taste is catered for. This includes the lotto, online bingo, Powerball and sports betting, all of which contain their own unique recommendations for the best places to place your bets. This provides potential players not just with more information, but with varied recommendations that ensure they can find information about any type of game or betting system they may be interested in. 
Why use Playcasino.co.za?
When it comes to finding casino information, we know that you have your choice of forums, blogs and sites you can access, but consider this: how player-centric are they? Being player-centric is of the utmost importance to us, since we understand that it is the players who make the experience of playing at online casinos South Africa a better one for all involved. We know that it is only because of the players that online casinos improve their experience regularly, and provide bonuses and promotions that benefit everyone. This is why everything we do is truly player-centric and takes into account the overall experience every potential player will have. Our goal is not just to provide you with the best experience and bonuses, but to do it for every player out there now and in the future. 
Our exclusive bonuses
Our bonuses have been specially negotiated with the casinos involved to give you the opportunity to try out casinos for yourself. Over the years, we have built solid relationships with online casinos to ensure we give players more value for their money with bonuses that are exclusively negotiated for visitor to the site. We know that it can be difficult to trust what you read online, and this is the exact reason we negotiate special bonuses for visitors to the site: so that you can try the casinos we recommend for yourself. The bonuses we negotiate include no deposit bonuses that can be claimed with no need to bet any real money. These are perfect for trying out not only the games at the online casinos we recommend, but also the functionality, the security and the customer service. Our no deposit bonuses are in place to give you the chance to find the best South African online casino to meet your unique needs. 
Find Playcasino.co.za on mobile and social media
Technology has changed drastically since we first started posting in 2008, and we have kept up with these rapid changes to ensure that when you need information, you can get it no matter where you are. Our site is mobile friendly, which means you can access it on your Android, BlackBerry, iOS or tablet any time of day, anywhere. Additionally, we are active on Facebook, Google+ and Twitter and by choosing to follow us or like our page, you can get all of the updates you need in the most convenient way possible. 
Getting in touch
There are many online portals out there that contain loads of information, but when you need specific queries answered, there is no way to contact them. Keeping in contact with visitors to the site is important to us, which is why we don't just recommend you get in touch; we encourage it. If you need more information, have a new story to share or simply want to find out more about a casino before you take advantage of our specially negotiated bonuses, you have the option of getting in touch either via email or through live chat. We want to know from visitors to the site how we can create a better experience for you. 
Playcasino.co.za is a site that will always change to suit the needs of players, and if you're looking for a new casino to play at, a new game to try or more information about the best South African online casinos, Playcasino.co.za is the place you'll find it, and more.