Play Online Table Games at Springbok
While the first evidence of gambling dates back to tiles used in 2000bc and a pair of dice discovered in an Egyptian tomb from 3000bc, the first playing cards have appeared in China in the 9th century. From then on, we've seen the development of other card games, such as Baccarat which was first mentioned in the 1400s, followed by Blackjack a couple of centuries later. The "little wheel" introduced a game of Roulette during late 1700s, and while the origin of Poker is a bit harder to establish, we do know on good authority that some form of this game was played in 1820's New Orleans. This all happened before the world has seen the first one armed bandits which we lovingly refer to as slots these days.
Knowing this, it's clear that no casino can be considered a proper gambling establishment if it doesn't offer the very first games played on our planet. This is why Springbok has made sure they are all accounted for. Check out bellow the exciting table games you'll be able to enjoy once you become part of our family. 
Online Blackjack at Springbok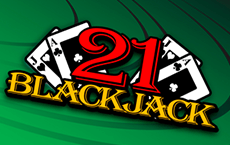 Blackjack is one of the most played casino games in the world, and in its online form, it comes in many interesting variations. Classic and European Blackjack play with basic standard rules, while Perfect Pairs variant allows you to additionally place Pairs side bets.  In Face Up 21 both you and the dealer are dealt both cards face up, while in Pontoon the dealer gets their card face down. Match Play 21 plays with 10's removed from the deck and features special hands with special payouts. Suit'Em Up Blackjack offers a side bet which wins when your first two cards are suited, and Super 21 comes with a Diamond Blackjack (two diamond cards that total 21 points) as the highest paying hand, plus it features additional winning hands. Find more articles about Blackjack and Table Games in our Gambling Tips Section.
Online Poker at Springbok
Even if appeared much later than some of the other card games, Poker has quickly gained popularity across the world. Much like Blackjack, this game also comes with numerous variants such as Caribbean Draw, Caribbean Hold'Em and Caribbean Stud, Texas Hold'Em, Tri Card and Pai Gow. You'll find all of these when playing at Springbok, with several of them featuring progressive jackpots. Caribbean Draw is one of those where an additional bet makes you eligible to win part or all of the jackpot. In this game, you are dealt five cards face up, and the dealer one card up and four shown face down. Caribbean Hold'Em plays with three community cards dealt face up, plus 2 cards dealt to you and the dealer. In Tri Card Poker each of you will get only 3 cards, and on top of the regular bet, you'll also be able to play Pair Plus side bet. Pai Gow  Poker comes with a twist as seven cards are dealt to both the player and the dealer, after which they need to be divided into a five-card hand and a two-card hand. In order to win, both of your hands need to beat dealer's hands.
Online Baccarat at Springbok
Dating back to 1400's, this is most probably the first casino card game that came in existence. Unlike the two above, Baccarat has maintained its standard form and doesn't come in many variants. But it does give you a chance to feel like royalty who were back in 1400's the only ones enjoying this exciting game. Also read: Understanding the basics of online Baccarat
Other Table Games at Springbok
Red Dog is a card game with the goal to correctly predict whether the third card dealt will be ranked between the first two. If you believe this will be the case, you can Raise, or otherwise Continue. If all three cards happen to be the same rank, you'll win 11:1. Generally, the smaller the spread between  first two cards, the larger the payouts.
When playing Vegas Free Card Rummy the aim will be to get fewer points than the dealer using 3 cards. All of your cards will be dealt face up, while all dealer's cards are shown face down. The dealer's hand qualifies with 20 points or less, and if it doesn't, you win even money on the Ante. Normally cards 2 through 10 have face value and face cards are worth 10 points, but certain combinations (pair, triple, run) will count as zero and help decrease the total sum.
War is a simple yet entertaining game in which the objective is to draw a card with a higher value than that of the dealer. In case of a tie, you can Fold or go to War, in which case both of you are dealt three cards face down and a fourth card face up. You'll win if your fourth card happens to be higher than the dealer's fourth card. 
There are so many options to choose from at Springbok that the only problem you'll face is which game to play first. We additionally offer gambling tips and tricks which will help you master table games in no time and provide useful advice on how to benefit from them as much as possible.