South African Wildlife
South Africa's animal wildlife is the most amazing wildlife in the whole world. Enjoy more and more animals here as we feature them in our promotions to help create awareness. We love South Africa and its wildlife.
Details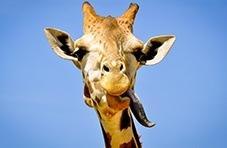 Can a giraffe lick her own ears? Why do crocodiles cry? And and Cheetahs Roar? We have an answer to all those questions and many more facts about African wildlife you may not be familiar with. Visit our African Animal Facts section and enjoy so much information!
Details
South Africa is home to many Ibises, but the least common is the Southern Bald Ibis. These are large birds who populate open grassland and semi-desert areas in the mountains of Southern Africa, and are in fact endemic to this area. There are over 150 colonies in the country, concentrated in the NE Free State, Mpumalanga and the KwaZulu-Natal Drakensberg.
Details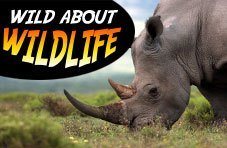 African Rhinos are part of the Big Five family which we talked about a few months ago. If you missed the chance to learn more about the animal which has been inhabited on our planet for millions of years, feel free to take the following opportunity to catch up.
Details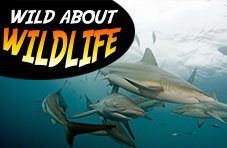 The oceans surrounding South Africa are home to one of the most evolved alpha predators in the world: the shark. These formidable creatures have been around for a long, long time, dating back as far as dinosaurs and perhaps even further. Out of about 400 species populating our planet today, 100 can be found in the waters of South Africa. Sharks are capable of covering incredible distances, when moving both downwards (the deepest recorded occurrence being 3,000 m) and horizontally (a Great White once trekked as far as 32,000 km).
Details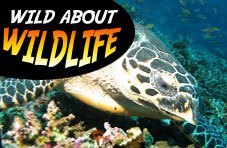 South Africa boasts a rich marine biodiversity along its 3,000 km coastline. The tropical Indian Ocean and the cold Atlantic Ocean feature an impressive variety of marine life, ranging from single cell algae, sea-horses, nudibranchs and Christmas-tree worms, to large mammals and predators. After moving inland, you'll once again be amazed by water-loving creatures spending their lives in the rivers and lakes of this beautiful country.
Details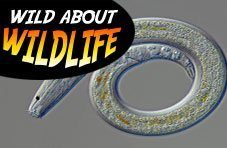 Several years ago scientists were surprised to find a new species living 3.5 km below the surface of the Earth. The reason this was considered to be an amazing discovery is that, until then, it was believed that no form of life more complex than a single-celled bacteria could possibly survive at such depths. Officially named Halicephalobus mephisto, the new worm got nicknamed both the Worm from hell and Devil-worm.
Details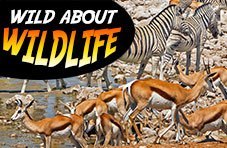 Occupying the southern tip of the African Continent, South Africa presents one of the world's natural gems. An incredible diversity of landscapes makes this country an ideal home for thousands of animal species, including exciting predators, mammals and reptiles.