The Springbok Online Casino Blog
The latest Springbok news.... Find everything about actual and upcoming promotions, big winners and everything about Springbok Casino in our Online Casino Blog.
Details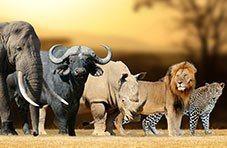 By now you already know how much we love South Africa, its nature and the huge variety of its wildlife. Over the past months we've shared with you many stories on the latter, first talking about the unlikely friendships struck between abandoned and orphaned animals, and then dedicating space to the magnificent Big Five. Together we learnt more about the African lion, African elephant, Cape buffalo, African leopard and rhinoceros, the 5 amazing creatures which have sadly been targeted by poachers for decades. Raising awareness of the danger they are in is important. That's why we're dedicating this month to our Big Five and celebrating their lives with a free Big Five Bonus.
Details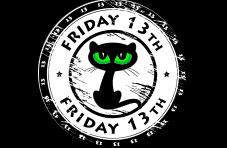 What are your first thoughts when you think of Friday 13th? Scary movies and images of blood-curdling drama taking place in Camp Crystal Lake? A vision of the supposedly drowned teenager wearing a spooky hockey mask while looking for his next victim? Or do you think it's a day when it's better to stay in and hope nothing bad happens? Movie industry has done a lot to fuel the superstitions related to Friday 13th which exist across the world, and this is generally believed to be a day of bad luck. But what  if, instead, something good would happen, such as your Springbok balance growing by R1,300?
Details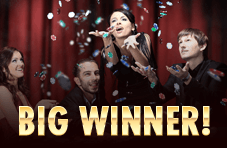 We are very happy to announce our new big winner, Kirsty from South Africa, who walked away with a whooping R244,970 win. Congratulations Kirsty! It seems ladies have been extraordinarily lucky when playing at Springbok, as the last mega wins we announced  were also collected by two of our female members. Playing slots has proven to be lucrative once again, as demonstrated recently by Yolandi and now Kirsty as well.
Details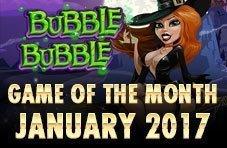 While you were playing with us during 2016, you've shown a clear preference for an alluring witch whose special powers make it possible to claim scary-good wins. You've got it, we're talking about Bubble Bubble, an action-packed Halloween slot which was the most played game in Springbok Casino last year. Since you've shown us you liked it so much, we've decided to give you even more reasons to keep enjoying it this year. If you're among the few who have not played it before, use this opportunity to try it out and see why Winni the witch has become so popular.
Details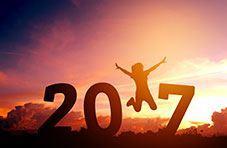 January in South Africa always starts with a bang, as we celebrate New Year's Day throughout the streets of Cape Town. Dazzled by colours and lights, rejoicing in cracker explosions, we put our dancing shoes on and start the new year moving to the beats of music performed by South African stars. What a joyful occasion this is, and wouldn't it be great if it could go on for longer? This year Springbok has decided to make the festivities last, with a special January gift for all of our members. Come and collect yours to keep the celebrating going.