Springbok Casino Affiliate Program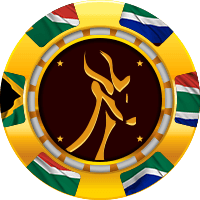 Springbok Casino is an exclusive South African Online casino with a South African-only focus. This guarantees high player satisfaction and optimal player value.
Join SPRINGBOK CASINO AFFILIATES NOW and start earning TODAY!
SPRINGBOK CASINO AFFILIATES is the affiliate program of the two best converting online casino brands in South Africa:
There is a reason why Springbok Casino is South Africa's biggest online casino.
You profit by our strong player retention, which boosts player lifetime value and makes you earning more commission long-term:
Up to 40% revenue share for lifetime
No negative carryover
No minimum quota
Monthly commission payments
State-of-the-art reporting tools
Great marketing material
Personal affiliate manager
Affiliate Sign Up / Affiliate Login 
Sign up for Springbok Casino Affiliate Program Affiliate Sign Up 
Login into your existing Affiliate Account Affiliate Login
Strong Partners & Friendships 
Here are some of our successful partners. We are happy and proud to have so many partners giving us both their long-term trust and friendship.
The possibility of enjoying online gambling is a huge convenience and makes for excellent entertainment, but like all great things in life it comes with certain risks and challenges. There are so many websites out there offering different content; it is rarely easy to make a selection and be completely certain you've made the right choice.
Access the best South African online casinos around and get exclusive bonuses for doing it with Playcasino.co.za, your one-stop-all-access portal for online casinos you can trust. With South African gambling legislation currently being in a grey area and hundreds of online casinos all battling for your attention, it is understandably difficult to make a decision about which online casinos accepting rand (ZAR) you should be playing at.
Gambling online is easy, finding trustworthy gaming sites not so much. Novice or a seasoned player, it's likely you've read countless reviews written by disgruntled gamers who have been let down by someone they've trusted with their time and money. So how can you make sure not to become one of them?
Recent forecasts estimate that the number of South African smartphone users would reach 16.1 million by the end of this year, and close to 22 million by 2021. Meanwhile, developments in the online gaming industry have enabled the on-the-go playing experience to be as convenient and enjoyable as when using a desktop or a laptop. But regardless of the device used to play, you'll be facing the same problem: how to find the best online casino, providing the games you like in a fair and secure gaming environment?
Believing that security of the online gambling environment and fair treatment of players are a must for any credible online casino, Springbok appreciates the work done by independent reviewers who invest their time to separate trustworthy sites from rogue operators. You'll find a number of these all over the internet, though not all equally reliable. If you're looking for advice on where (not) to play, check out the list of recommended review sites and learn how they can help.
As a strong advocate of fair play and safe online gaming, Springbok supports all independent and unbiased review sites promoting trustworthy online casinos and exposing the fraudsters. We'd never do anything to jeopardise our players' trust and are very critical of those who do.
While it's not easy to identify which online casino operators can be trusted and which can't, judging whether a casino review site is indeed objective and independent can prove to be just as daunting. If you've got any idea of the amounts of money changing hands within the online gambling industry every single day, this won't necessarily come as a surprise.
Hey there game lovers! If you're on the hunt for the coolest online games, you've found the right spot! GamblingSA.co.za is your new best buddy in exploring a world of safe and super fun online games, and guess what? We've joined forces with Springbok Casino to guarantee you an amazing gaming experience!
In the fascinating world of online gaming, one can find trustworthy, fair and respectful operators, but sadly also those tempting unsuspecting players with what seem to be generous welcome propositions, only to betray their trust in the worst possible way. While one may believe they can tell them apart at first glance, the internet full of negative gamers' experiences tends to indicate this is not so easy.