Springbok Supports Ask Gamblers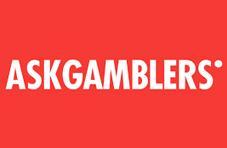 In the fascinating world of online gaming, one can find trustworthy, fair and respectful operators, but sadly also those tempting unsuspecting players with what seem to be generous welcome propositions, only to betray their trust in the worst possible way. While one may believe they can tell them apart at first glance, the internet full of negative gamers' experiences tends to indicate this is not so easy.
The team working at Springbok Casino is fully committed to making each and every one of our members happy, even if lady luck chooses not to make an experience, which is why we truly dislike rogue operators giving the industry a bad name. This is also the reason why we heartily support all independent review sites where unbiased experts explore and report on casinos operating on the online gambling scenes. When in doubt whether the site which looks attractive is actually worthy of your time and trust, these sites will offer an objective opinion and help you make the decision one way or another. Among quite a few of those established exactly for this purpose, you'll find AskGamblers, a casino portal that offers trusted, unbiased casino and game reviews, along with players' opinions and ratings. 
About AskGamblers
AskGamblers was launched back in 2005 by a student with a roommate who just got a job in a fancy new casino. Following their example, the founder got himself a job at the same casino, starting off as "the worst bartender in the world", but fortunate enough to end up with a position in the HQ and learn everything there was to know about the world of online gambling. The result: AskGamblers was launched. While at the beginning they had an ambitious aim to cover all the casinos in the world and talk about a variety of games including poker, sportsbook, bingo, lottery, backgammon etc, eventually the team has decided to focus and provide the kind of content you're seeing today. They've also built an automated complaints system to help gamers resolve disputes with casinos, and have released an iPhone App to keep players up to date when on the move.
Like AskGamblers, Springbok believes that every online gamer should be treated equally and fairly. Like them, we believe information should be made available to everybody and in a transparent manner. We both recognise the importance of trust and are aiming to deliver the highest possible quality of service. 
Players' Trust is Our No 1 Priority
We understand that without the trust, there can be no long-term relationship. Online gambling industry is highly competitive, and if one wants to survive for a significant amount of time, as Springbok does, fair play and respect is a must. We've established our operations to ensure exactly that, and are happy to see our players recognise this and reward our efforts by coming back day after day. If we ever make a mistake, don't hold it against us; after all, we're only humans. But rest assured we'll do whatever we can to make things right and put a smile back on your face. Professional and friendly Springbok support team is there to answer your questions, offer assistance, and even share your pain. We're in for a long-term relationship, not short-lived love affairs.