Casino.co.za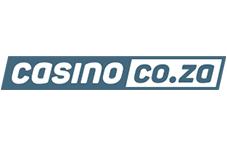 Gambling online is easy, finding trustworthy gaming sites not so much. Novice or a seasoned player, it's likely you've read countless reviews written by disgruntled gamers who have been let down by someone they've trusted with their time and money. So how can you make sure not to become one of them?
That's where casino review sites come in! But be aware as not all of them are independent and objective. That's why Springbok, a strong supporter of fair gaming practices, provides information about reliable and unbiased industry watchdogs which are there to make sure that playing online remains an enjoyable experience - always. One of those we're more than happy to recommend is Casino.co.za, specialised for casinos catering to South African players. 
How Can Casino.co.za Help You?
You want to play casino games in South Africa but not sure where to go? Whether you're looking to gamble online or pay a visit to a land-based gambling establishment, you can trust this review site to point you in the right direction.
So what will they help you learn? Casino.co.za  provides tons of information about existing and new online casinos and the kind of games each has on offer. Their impartial reviewers are looking into the site's reputation, software, range of games, speed of withdrawals, customer service response times, attractiveness of promotional offering, and suitability for South African players. Daily updates ensure information provided are correct and relevant at every point in time.
Each and every casino you find on Casino.co.za is completely safe, meaning you'll be able to play your favourite online casino games knowing that your cash and personal details are fully secure. On top of using their own reviewers, this trusted website also publishes reviews done by players just like yourself. Clearly, the best way to truly understand how an online casino functions is to register, play games, ask for support and collect winnings, so who better to ask than those who have done it all?
The team has additionally prepared guides for the most popular casino games to help you prepare before jumping into a real-money game and potentially becoming one of the big winners. When ready to register at a new online casino, they will tell you where to sign up to collect the best bonuses.
While focusing on the online gaming scene, Casino.co.za doesn't fail to cover brick-and-mortar establishments as well. There are plenty of those in South Africa, close to 50 according to the last count, and you'll want to know which are close to your current location, what kind of games you'll be able to play at each, what is the atmosphere like, are there other entertainment opportunities nearby, and so on. 
Why Springbok Supports Casino.co.za
Testing one online casino after another to find the one you like and can trust takes time and does not necessarily guarantee you'll have an enjoyable gaming experience. Wouldn't it be better to spend this time playing your favourite casino games with peace of mind guaranteed by honest recommendations, provided by sites such as Casino.co.za? The team at Springbok certainly believes so. Transparency and respect for the players have always been among our top priorities, which is why we fully support independent reviewers who are making sure the whole industry functions the same way.