SlotsZAR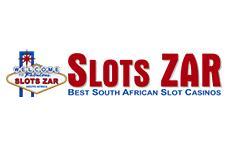 Believing that security of the online gambling environment and fair treatment of players are a must for any credible online casino, Springbok appreciates the work done by independent reviewers who invest their time to separate trustworthy sites from rogue operators. You'll find a number of these all over the internet, though not all equally reliable. If you're looking for advice on where (not) to play, check out the list of recommended review sites and learn how they can help.
SlotsZAR  is one of the trusted go-to destinations for South African players looking for a safe and enjoyable online gaming experience. Read on to find out how they work and what kind of information they can provide. 
What Does SlotsZAR Do?
The job of the team at SlotsZAR is to review the best South African online casinos; if a casino is not presented on their website, it usually means they have not successfully passed the review process and SlotsZAR  would not advise you to register there. Being enthusiastic players of online casino games themselves, these ladies and gentlemen have tons of experience and a thorough understanding of the South African casino market. Lucky for us, they're more than happy to share everything they have learned for your benefit.
SlotsZAR will only recommend the casinos their members have personally played at, meaning they've registered, deposited real money, spun the reels and successfully withdrawn the resulting winnings. Focused on the online gaming scene and exposed to a number of trusted sources, this team will be the first to learn about unscrupulous operator's behaviour and easily identify shady practices. Rest assured that an online casino with a history of ripping their members off will never make it to SlotsZAR list.
A number of other factors are taken into consideration when doing a review, such as accessibility, clarity and player-friendliness of general and bonus terms and conditions, convenience of direct contact options, and available payment methods. A review will also explore incentives for signing up and clarify promotional T&C. SlotsZAR fully stands behind the casinos they recommend and will be happy to offer assistance in case of unresolved player issues with any of them.
Additionally, the website regularly publishes reviews of the best online slots available to South African players at any moment in time, and occasionally also reviews other types of casino games. These are all accessible instantly online, and in some cases also via downloadable software which normally offers a bigger range of games and a superior playing experience. Check the Casino News & Promotions section to learn about new games and get informed on time-limited promotional offers currently available.  
Play Safe and Smart
Springbok fully supports the message given by SlotsZAR: Play safe and smart. Most likely you've worked hard to earn the money that you have, and there's no reason why it should be risked by gambling at sites run by unscrupulous casino operators looking to earn a quick buck.  Review sites such as SlotsZAR are there to help prevent this from happening, so feel free to use the information offered and benefit from their experience.