Latest Casino Bonuses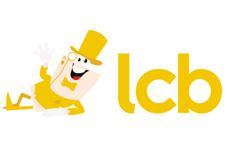 As a strong advocate of fair play and safe online gaming, Springbok supports all independent and unbiased review sites promoting trustworthy online casinos and exposing the fraudsters. We'd never do anything to jeopardise our players' trust and are very critical of those who do.
That's why on our own website we've provided information about organisations that offer comprehensive and objective reviews which should make your decision on where to play as easy as can be; picking from a list of reputable casinos will ensure your gaming experience doesn't turn from fun to frustrating. Latest Casino Bonuses (LCB) is one of the review sites we believe to be worthy of your trust. Read on to find out who they are and how they can help. 
About Latest Casino Bonuses
LCB was established in 2006 with the mission "to bring more value to the player". The site was originally launched by an Australian just out of college, starting a job as a Flash developer at an online start-up company. The insight and knowledge gained while working in this fast-growing organisation provided what the founder needed to start his own business - latestcasinobonuses.com.
The primary goal of LCB is to offer comprehensive gambling information and unbiased feedback. Casinos presented on their site have been reviewed and rated by players, and the rating awarded based on their experiences should give you a clear indicator on whether it's a site you should play at or not. The long list can be filtered by several variables, such as member rating, available software, currencies and so on. You'll also find a section dedicated to warnings and rogue operators best to be avoided.
Reviews made on more than 6,000 slots and table games might prove helpful in finding your new favourites, and updated information on current tournaments provide an opportunity to compete and win valuable prizes. Head to News section to get your daily dose of industry news and, among other things, read about rogue casinos and suspicious software. You can also join 80,000 members sharing their opinions on LCB's online casino forum, learn from their experiences and contribute with your own.
If you're always on the lookout for the best promotional deals offered to players of online casino games, make sure to bookmark LCB's site. They are sharing information on more than 1,000 bonuses, filterable by country and the provider, as well as according to your gaming preferences. 
Fair Play and Respect: A Must for an Online Gaming Operator
The team at Springbok firmly believes in treating our players fairly and with respect. At the same time, we know that rogue operators make the gaming community suspicious even of credible sites like ours, which is why we'll always fully support independent reviewers such as LCB and others mentioned on our website. Playing casino games online should be convenient, fun and safe – always! If it's not, eventually everybody loses. So choose your partners smartly and enjoy your favourite slots and table games with a complete peace of mind.