Ethical Animal Sanctuaries in South Africa 
True animal sanctuaries are places that prioritize the rehabilitation and quality of life of the wild animals in their care. The animals are there for a reason – because they were orphaned, or injured, or confiscated from distressing conditions. Where possible they are released back into the wild or, if not a viable option, provided with an environment that allows them to live out their lives as naturally as possible. Such facilities do not breed, sell or trade animals. A big red flag is the promotion of lion cub petting – these places are not sanctuaries, but breeding and exploiting animals for profit. 
Here are a few bona fide animal sanctuaries that you can support by visiting, volunteering or making a donation. Many have an 'adopt an animal' programme, which brings in much-needed funds. All sanctuaries rely on donations from business and the general public to stay open as they receive no government funding. 
Baby steps at Bambelela 
Bambelela is located about 20 km from the small town of Bela Bela in Limpopo province. They rescue and rehabilitate Lesser Bush Babies, Chacma Baboons and Vervet Monkeys, concentrating mainly on Vervet Monkey rehabilitation.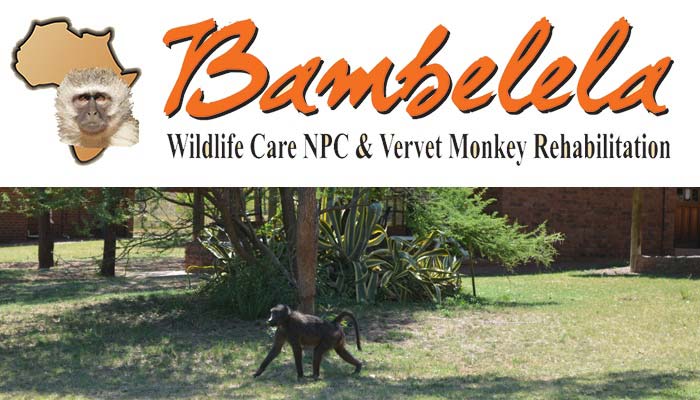 They take in orphaned and injured monkeys, help them form troops and relocate them to monkey-friendly game farms. Monkeys are a persecuted species, due to habitat destruction and human encroachment. They are shot, poisoned and fall victim to the muti trade (traditional African medicine) for their body parts. 
Day visitors are welcomed, with informative discussions about hand-raising primates. Some of the animals can be touched and there are great photo opportunities. Guests can also book to stay in one of the three self-catering thatched chalets. 
Something to CROW about 
C.R.O.W. (Centre For Rehabilitation Of Wildlife) is situated in Yellowwood Park, Durban. Run by a small, highly dedicated and experienced team of staff and volunteers, each year CROW assists over 3000 orphaned, injured and displaced animals. Their 'patients include mongoose, genets and monkeys, birds, reptiles and antelope. The 4-hectare facility has 85 enclosures that are divided into aviaries, mammal blocks, ICU blocks and primate blocks.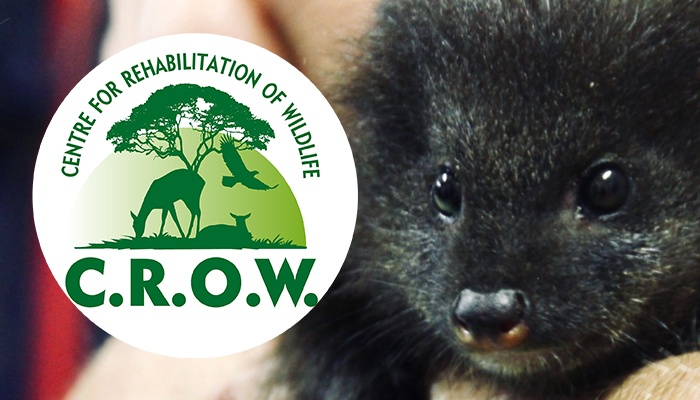 CROW's public outreach is aimed at schools and children in general.
They host schools at their education centre with activities and presentations.
Children will also be able to meet the tortoises in their enclosures, and learn about conservation through educational displays.  
https://www.youtube.com/channel/UCAK18iGtPPSPWsDDsobZ6Yg  
Primate paradise at Chimp Eden 
Situated within the beautiful 1,000 hectare Umhloti Nature Reserve, just outside Nelspruit, the Jane Goodall Institute (JGI) South Africa Chimpanzee Sanctuary is home to chimps that have been displaced from their natural habitats in Africa. They rescue chimpanzees that are survivors of the bush meat trade, have been orphaned, traded in the illegal pet market, or rescued from circuses and other places of entertainment.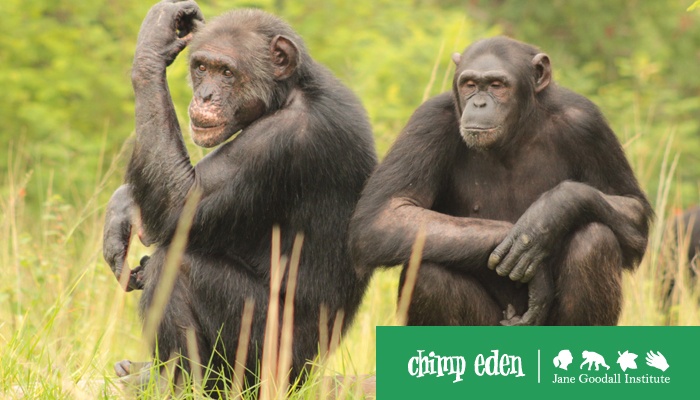 Chimpanzees are considered to be humans' closest relatives and are classed as 'endangered' due to habitat loss and interference from humans. In the wild they may be extinct within the next 10– 20 years if we don't change the trajectory of their path.
The only chimpanzee sanctuary in South Africa, Chimp Eden's objective is not only to provide refuge for chimps but to bring awareness of their plight to humanity through education end eco-tourism.  The chimpanzees spend their days in semi-wild enclosures, and show normal social interaction and behavioural patterns as group members, which visitors and volunteers can observe from specially constructed viewpoints. Overnight accommodation is also available. 
https://www.youtube.com/channel/UCHgwU1ceU6YCqGId0MX6I2Q 
Taking baby steps at the Rhino Orphanage
The world's first sanctuary for baby rhinos, the Rhino Orphanage is situated in Limpopo province, its exact location undisclosed to protect the orphans from poaching gangs. The sole purpose of the Orphanage is to care for calves orphaned (and sometimes injured) by poachers and prepare them for successful release into the wild when they are old enough.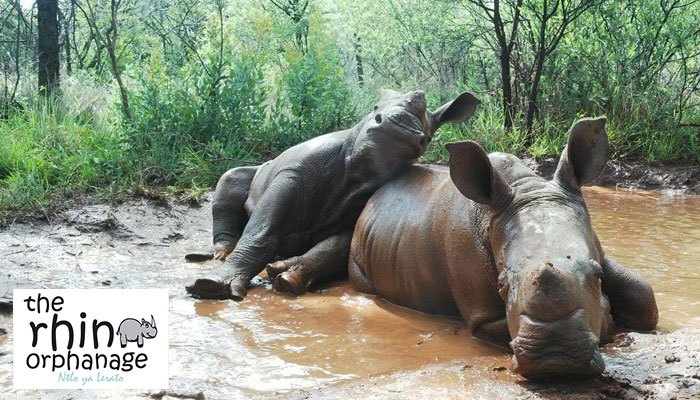 Traumatized rhino calves as young as just a few days old are rescued and brought to the orphanage. There they receive specialist care and 24/7 monitoring and nurturing by their human caregivers. They are bottle-fed a milk substitute, and other foods when old enough. Each day they are taken on walks (or runs) for exercise, to graze in the bush, wallow in mud and play with other little rhinos. 
Human contact is limited as much as possible to prevent 'imprinting' on humans so that they can be given the best chance of reintegrating into their future wild habitat when they are ready to experience complete freedom.
https://therhinoorphanage.co.za/
https://www.youtube.com/channel/UCs4G93ixgzrrIGAAsoTH6oQ
teaching and learning 
"To learn and to teach" ("Siyafunda" in Zulu) are the objectives on which Siyafunda Wildlife and Conservation is founded. Their aim is to foster a greater understanding of wildlife and the environment.​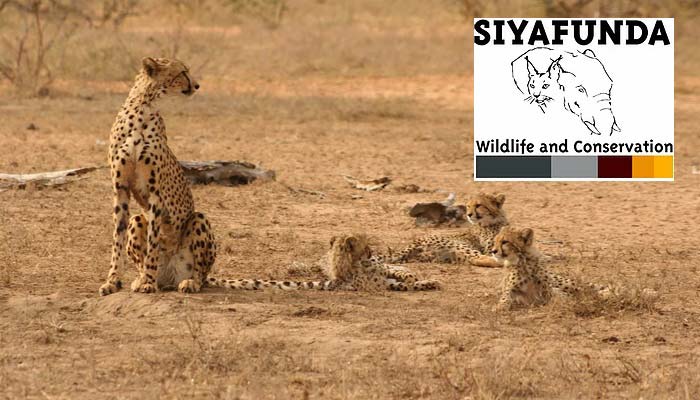 Siyafunda was founded in 2004 to assist the Greater Makalali Game Reserve in Limpopo province with monitoring their elephants as part of the contraception programme. (This is to maintain the number of elephants occupying a limited space, without having to resort to culling.) This project has now expanded to include the monitoring of all the 'Big Five' animals as well as other predators within their partnered conservation areas. By providing specific data, reserves can make the best decisions to promote the welfare of their animals. 
Siyafunda offers game drives to observe and photograph the Big Five and other wildlife, as well as bush walks, ideal for birders as the reserve is home to over 300 bird species. Guests can enjoy a stay at Job's Halt, a self-catering eco-friendly camp on the banks of the Makhutswi River. 
https://www.siyafundaconservation.com/ 
SANCCOB is for the birds 
Seabirds, that is. SANCCOB provides a 24/7 rescue service for sick and injured seabirds and abandoned chicks, and responds to oil spill disasters along the South African coastline, where seabirds such as penguins are the victims and require immediate help. They treat over 2500 injured, sick and oiled seabirds annually at their facilities in Port Elizabeth and Cape Town.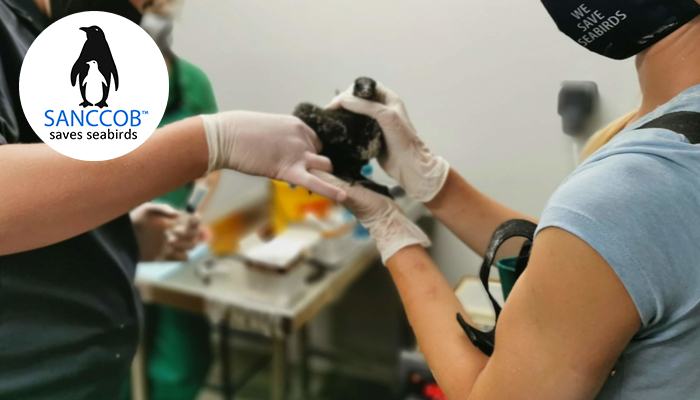 SANCCOB also has a specialist chick rearing unit that collects abandoned African penguin eggs and chicks. The eggs are incubated and the chicks reared for eventual release back into the wild. 
SANCCOB's Table View and Port Elizabeth centres offer fun and informative tours where you can meet penguins and other recovering seabirds, watch them swim and being fed and learn more about them, or perhaps decide if you would like to become a volunteer yourself.
https://www.youtube.com/user/SANCC0B
Lionsrock and lions roll 
Lions Rock is a big cat sanctuary situated outside Bethlehem in the Free State. Established by Four Paws, an international animal welfare organization, Lionsrock offers sanctuary to big cats rescued from dire circumstances in circuses and zoos around the world. 
Once here, they are released into large wild enclosures to live as naturally as possible in a habitat suited to their needs, with little or no interference from humans. Over 100 rescued cats live at Lionsrock in a 12km2 area. 
There are also other games on the property, including duiker, elend, impala, letchwe and reedbuck. Day visitors are welcome and can take a game drive, a walking tour or watch lions feeding. The sanctuary also has a variety of accommodation for overnight or longer stays. 
Drakenstein Lion Park ­– the pride of the Winelands 
This facility is situated near Paarl in the Western Cape. Like Lionsrock, Drakenstein Lion Park rescues lions who have come from unspeakably awful circumstances, to live out their lives in peace and with the dignity befitting the King of the Jungle. The facility also houses Chimp Haven, a place for chimps rescued from human captivity and neglect and offered a life as best as possible under the circumstances.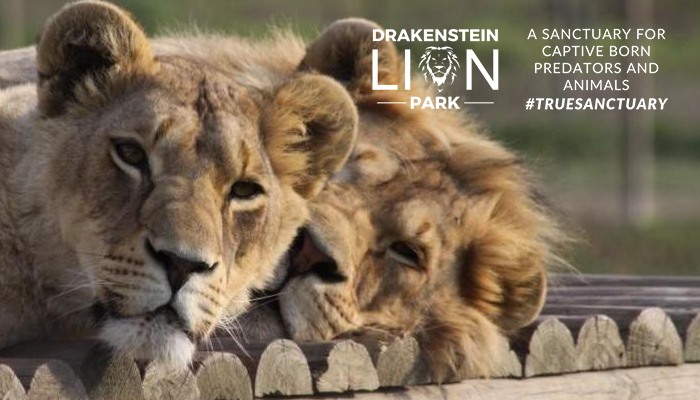 Visitors can take a walk through the sanctuary and see the many lions resident at the park including rare white lions, with signboards that detail the circumstances of each individual's rescue. Schoolchildren are also welcome for a guided educational tour. Those who would like to experience the thrilling sound of lions roaring in the night can book a stay in one of the safari tents surrounded by lion enclosures.

Our specially designed safari tents are situated in the heart of the lion sanctuary and the tented camp is surrounded by lion enclosures! Each tent has it's own en-suite bathroom and is fully equipped with linen and towels. 
Panthera –  a place for pampered pussycats
Panthera is located near Stanford in the Western Cape. The facility houses lions, leopards, cheetahs and bengal tigers, as well as caracals. All the big cats were born in captivity and were rescued to live out their lives in the sanctuary, as they cannot be released into the wild.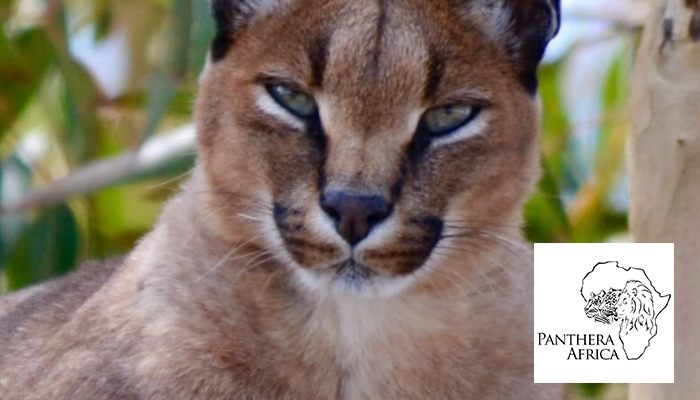 Panthera is all about education and awareness raising about the cruelty of the big cat breeding industry, where cubs are taken from their mothers for cub petting and end up being shot in canned hunting or sold on to the highest bidder. Guided tours will introduce you to each animal and you can learn about their history prior to being rescued by Panthera. You can also learn about the threats facing wild lions due to human-animal conflict. 
https://www.youtube.com/channel/UC47lB9jsSriLSEigza74VoQ  
Jukani ­– more big cats in the house
Lions, Tigers, Leopards, Pumas and Jaguars are at their forever home. All animals at Jukani have been rescued or re-homed from facilities that could no longer care for them. They can now enjoy a large natural habitat, designed for each individual animal's needs, free from exploitation and the stress caused by human interaction.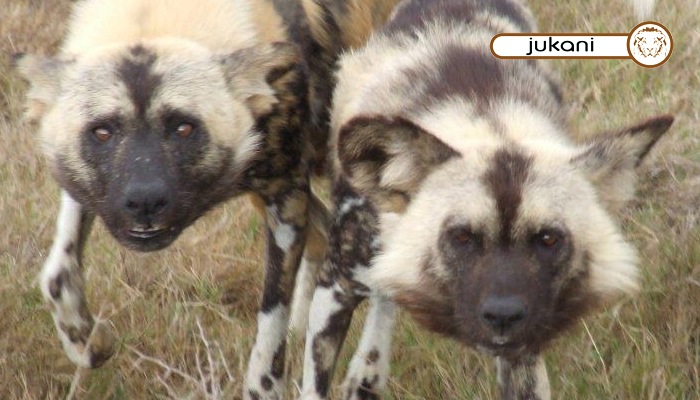 Take an 80-minute walking safari with one of the sanctuary's knowledgeable guides, and besides the big cats, you will also encounter raccoons, a honey badger, caracal, an African polecat, some zebra and springbok and predators such as the spotted hyena. They can all be appreciated and photographed in natural surroundings. You will also be made aware of the plight of these animals and that through change you can contribute to a chance at a better future for them.
Jukani funds itself by means of responsible wildlife eco-tourism and we strive to achieve an effective balance between conservation and economic reality.
Caring for the wild at Wildlife Act
This organization devotes its efforts to projects that focus on research into best practice conservation, both of wildlife and the habitat in which they thrive. Their work involves monitoring and evaluating wildlife's needs across five national reserves in Zululand, including anti-poaching measures.
Wildlife Act encourages education as a key factor in saving a variety of endangered species and habitats, and offers student internships and volunteers opportunities to get involved in field research and collecting valuable research data.
The organization also offers a safari experience with a difference. Besides informative game drives, participants can participate in a rhino dehorning, collecting camera trap data and monitoring endangered species.