Best Plague-Themed Books for the Extended Covid-19 Lockdown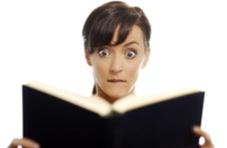 Brace yourself South Africa!  The 21-day corona beer virus lockdown has now been extended to 35 days of deprivation.  That means no tipping back a tankard of ice-cold brew, no sucking in the fragrant deliciousness of a toasted cigarette and no live socialising at all.
In the meantime, you are expected to keep yourself physically healthy and mentally astute… all in an increasingly saddened state of self-isolation.
Along with doing endless sessions of lunges and squats, turning the TV on and off and playing the best online casino games on your PC or phone, you can kill a few hours with a good pandemic-infused novella.
When you've got an insatiable appetite for all things related to disease, contagion, infection and plague, you have a choice.  You can tune into Sky, CNN or BBC and watch in surreal awe as leaders become clowns in front of your eyes and face masks and ventilators replace oil and gold bullion as the most traded commodities worldwide.
Or you can while away the hours buried deep inside a good book – and there are plenty of great books out there!  What is remarkable is the sheer volume of authors who have delivered a narrative that is frighteningly close to the situation we are now in.
There are literally reams and reams of pages dedicated to the viral apocalypse - and we aren't talking about SARS-CoV-2 or even the beer virus here.  We are talking about a deadly civilisation-ending flu virus, a locally-brewed and fearfully damaging fever and a virus masquerading as a misandrist!
Now that you have exhausted your petty cash on our delightfully developed real money online casino games why not curl up on a sofa in the sun and release the muse located deep within?
Here are a few best-selling tributes to a deadly disease that is interchangeably known as covid-19, SARS-CoV-2 or the ridiculous moniker favoured by yobbos and red necks - the corona beer virus:
Fever - Deon Meyer
Local author Deon Meyer is renowned world-wide for his action-packed crime thrillers.  The man who gave us Trackers, Blood Safari and The Last Hunt produced Fever in 2017 - three whole years before the coronavirus hit our shores.
Fever is a riveting story about a severely denuded post-apocalypse world laid bare by a deadly virus that kills most of human kind.  Set in South Africa and with the father and son duo of Willem and Nico Storm as the main protagonists, Fever grapples with the challenges of carving some sort of normality out of a sea of despair.
The Storms encounter all sorts of characters as they venture through the desolation in search of vital resources - vicious biker gangs, feral desperados and a motley crew of survivors who help them build a commune known far and wide as Amanzi.
Fever is a story of love, loss, survival and betrayal of the worst possible kind.  It is a poignant tale that dwells on both the best and worst of human nature when its very existence is threatened by an intangible enemy.
If the tragic culmination of the book doesn't evoke plenty of fear and empathy, perhaps you would be better off playing our awesome online casino games instead!
Beauty Salon - Mario Bellatin
Beauty Salon is a bizarre short story about a lonely hair stylist who converts his salon into a hospice for the dying.  The novella is loosely based on the Aids pandemic and focusses on the alarming response of families and friends to those afflicted by the disease.
In the 72-page book by the award-winning Mexican author Mario Bellatin, only men are infected by a devastating virus.  It is for all intents and purposes a misandrist plague that has no known treatment or cure… sound familiar?
To make matters worse, the fear of contagion prompts families to evict their loved ones from their homes, leaving them with nowhere to die with some semblance of dignity or care.  In steps the hero of the story - the unnamed hair stylist to the stars.
The once plush accommodations filled with aquariums of colourful exotic tropical fish is transformed into a 'Terminal' for the terminally ill.  Our hero, the delightfully caring Lothario of men becomes increasingly isolated until he too perishes from the disease.
If that sounds a bit grim in these times of trouble and strife, you will find that the RTG developed online casino games at Springbok Casino are much more fun!
Station Eleven - Emily St John Mandel
Canadian author, Emily St John Mandel tracks the impact of a deadly flu epidemic that kills almost all the people on earth.  The narrative constantly switches between the early days of the pandemic and the very different era that follows in its aftermath, twenty years on.
In the book you will meet colourful characters who use diverse attributes to survive and even thrive in a new and dramatically changed world.  Some live solitary lives in isolated settlements, others use the power of art and theatre to re-ignite the attributes that make us human.
Stations Eleven is a haunting story of nostalgia, loss and yearning for a world that can never return.  Along with the good guys who manage to overcome their adversity, there is a troupe of crazies in the story who range from mad prophets and fear-invoking 'ferals' to multi-member cults that promulgate murder!
It is a beautifully written book that has the handle, 'Survival is Insufficient' at its very core.  Station Eleven has a story line and characters to keep you glued to your seat… pretty much like you do every day when your fire up the online casino games available right here!
Real Time Gaming Online Casino Games - Springbok Casino
Our online casino games may not be linked to a deadly pandemic but they are as diverse and interesting as any award-winning novel.  What is even more enticing is the fact that there are literally hundreds of titles covering all the classic categories available on-demand.
That means you can browse through the online casino games menu at Springbok Casino and select the best ever 3-reel or 5-reel slot, video poker variant, blackjack game or roulette with a tap of the finger or click of the mouse.
What better way to beat the lockdown blues than with games that pay out real money!  Go on – sign up at Springbok Casino now – there's a welcome bonus in store for you!