What are the Different Gambling Personality Types?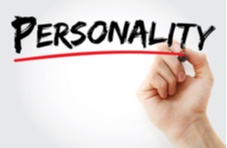 Are you the kind of gambler who always chases Springbok Casino no deposit codes?  Or do you spend hours calculating probabilities, analysing odds and strategizing?  The truth is you are not alone.  We are all true to type.  When it comes to gambling, there are 7 distinct personalities.
The type of gambler you are defines why you gamble, how you gamble and which Springbok Casino games are best suited to your personality.  It is a heads-up about how much control you have over your gaming activity and what it means to you in the broader context of life.
Do Gambling Personalities Mirror Your Personality Type?
Yes, in essence, your gambling personality is mirrored by your personality type.  If you are goal oriented, operate well under stress and enjoy taking risks, you have a textbook Type A personality.  In terms of gambling, that puts you squarely in the 'personality gamblers' category.
Similarly, Type C people, who are described as logical, prepared and detail oriented, are archetypes of the 'professional gambler'.  Stable, task-oriented and cautious Type D personalities are a shoo-in for the 'conservative gamblers' category… and so it goes.
In order to understand yourself better and why you have an insatiable appetite for high stakes tables or only ever gamble using Springbok Casino no deposit bonus codes, here is an overview of the seven personalities officially ascribed to gamblers:
Conservative Gamblers
Conservative gamblers are budget-conscious folk who are terrified of taking risks.  They essentially play online casino games for fun.  Stuff like the average payout rate, house edge and variance are foreign to them.  Game selection is arbitrary and based on the cool colours and graphics featured on the thumbnail.
This type of gambler typically plays online slots at the lowest available coin denomination.  That is despite the fact they actively seek out our juicy Springbok Casino no deposit bonus codes to back the action!
On the odd occasion, conservative gamblers do break their self-imposed shackles and play online roulette… but seldom, if ever, go beyond the even money outside bets!
To the conservative gambler, Springbok Casino and our awesome selection of Real Time Gaming (RTG) developed online casino games are simply another form of entertainment.  They visit the casino sporadically and prefer to keep their 'gambling' under the radar!
Escapist Gamblers
Escapist gamblers are essentially using Springbok Casino as a diversion.  Their preference is the privacy and seclusion of the online gaming platform.  They do not care which casino games they play or whether they win or lose money in the process.
All they are concerned about is mentally running away from the aspects in their lives that are causing anxiety, fear, pain, panic or anger.  Escapist gamblers seldom weigh up their options – in respect of the games, the bets or the Springbok Casino no deposit bonus codes.
Provided they are playing something – anything – they have satisfied their objective.  If they happen to win a bit of cash in the process, that is an added bonus.   This type of gambler only ever visits the online casino when they are in mental or emotional turmoil.
Personality Gamblers
Personality gamblers are aggressive, ambitious and super competitive.  Their mission is to win and win at all costs.  In their minds, a properly regulated online casino, like Springbok Casino, is small fry.  They want high stakes action… and if it happens to be the wrong side of the law, so much the better!
This type of gambler is perfectly suited to casino games like poker, baccarat and blackjack.  They are not afraid to go all in and only ever bet the highest available stake.  They gobble up side bets, especially when there is a progressive jackpot in-play.
Personality gamblers know how to bluff their way out of trouble and are experts at reading tells.  They are also inclined to cheat – provided they are reasonably sure they can get away with it – hence their propensity for private cash games.  These guys view gambling as a genuine income stream and put as much effort into it, as they do their day job!
Casual Social Gamblers
Casual social gamblers essentially visit a casino to socialise.  In between chatting and making new friends, they may play the slots or head for the roulette table but purely for recreational purposes.  They are more interested in the free drinks than game-oriented casino comps, like our Springbok Casino no deposit bonus codes.
This type of gambler is obviously attracted to the brick-and-mortar casinos but only makes the odd appearance when there is a major promotion, live tournament or dazzling event on the go.  To them, gambling is the side dish.  Interacting with people is the main course!
Serious Social Gamblers
Serious social gamblers enjoy the social aspect of gambling but know their stuff.  They are deeply informed about the casino games they play and understand the impact of the odds, edge, RTP and probability on their chances of winning.
To these guys and dolls, gambling is their primary source of entertainment.  They are up to speed with strategy and have read all the books.  They use training apps to improve their game and almost always make a beeline for table games, like blackjack and poker.
Although their first preference is land-based casinos, they are not averse to getting their gambling fix at the likes of Springbok Casino.  As they are focussed on financial gain, they will always redeem Springbok Casino no deposit bonus codes, provided the T&Cs are reasonable!
Professional Gamblers
Professional gamblers gamble for a living.  They are highly skilled and know all the tactics, techniques and strategies required to master the game… which is usually poker; Texas Hold'em, Stud or Omaha, to be precise.
Luck is not in their lexicon and they rely on a full gamut of skills to beat other players – from deception, to playing tight and aggressive.  They are patient, methodical and always in control – and that is why they make money over the long term and the rest of us, not so much!
Compulsive Gamblers
Compulsive gamblers do not know when to stop.  They will gamble until they have exhausted their salary, ploughed through their savings and jeopardised their marriage and family life.  These folks are addicted to gambling and need professional help.
If you are a compulsive gambler, you can seek help by:
contacting the casino customer support team and requesting self-exclusion, beginning with one month.
contacting the casino customer support team and setting daily or monthly deposit limits.
contacting The South African Responsible Gambling Foundation (SARGF).  They provide 

free treatment and counselling

 for people affected by problem gambling.
Sign Up at Springbok for the Best Recreational Gaming Online
At Springbok Casino, our aim is to provide quality entertainment through our vast selection of animated online casino games.  We offer recreational gaming, characterised by wins and losses.  Why not sign up, sift through our Springbok Casino no deposit bonus codes and give our software the once over… on the house!