Is the Blockchain the Custodian of Provably Fair Online Casino Games?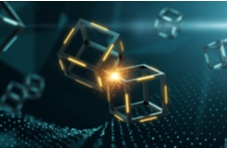 How do you manage the credibility gap?  You shine a light on the inner workings of everything, from online casino games to the results of votes cast.  When there is complete transparency in a process, any process, the trust deficit disappears.
Tech to Enable the Restoration of Public Confidence
Enter the blockchain… a technology that is perfectly poised to restore confidence in how things are done.  Although this ground-breaking tech is irrevocably linked to cryptocurrency transactions – more specifically, Bitcoin transactions – the proposed applications are endless.
How Does the Blockchain Work?
In essence, the blockchain is a shared database of information which is consistently reconciled by a vast network of people using high powered computers.  Anyone with access to the internet can view the information – but no-one, including the fragmented network tasked with inputting and checking the data, can amend or change it in any way.
Data Recorded on the Block is Immutable
Once a transaction or a vote or, in the case of the online casino games at Springbok Casino, a wager or real money gaming outcome, is recorded on the blockchain, it is cast in stone.  It cannot be erased and modified.  In other words, the verified information on the block stays on the block forever.
With this type of ledger, data is recorded publicly for all to see.  Moreover, each record or transaction involves the input of several people dispersed across the world.  They do not know each other and their identities are completely anonymous.
With checks and balances such as these, everything is out there.  There are no dark recesses to hide in or conspiracies to form.  A super-bright LED has been turned on and cannot be turned off!
Why is the Blockchain a Game Changer in the Context of Online Casino Games?
The truth is, not all online casinos are as secure, trusted and reliable as Springbok Casino.  Rogue operators have been known to manipulate outcomes by rigging games, adjusting the house edge and cheating players out of their winnings.
These so-called rogue operators don't use independent 3rd parties to audit their payout percentages – or use random number generators that are certified as far.  That is why is it so important to stick with a trusted operator, such as Springbok Casino, where our online casino games check all the right boxes.
What's Next? Casino Games Assembled on the Blockchain?
The good news is, in the too distant future it may be possible to build online casino games on the blockchain.  When that happens, all the gaming processes – from betting to cashing out winnings – will be recorded, verified and enabled, virtually instantly and independently of the casino.
Outsourcing of Gaming Processes
In reality, gaming platforms like our very own Springbok Casino will simply be the access point to incorruptible gambling online.  Everything else will be outsourced to the blockchain.  What that in effect means is every spin of the reels in online slots, deal of the cards in online blackjack and outcome of the spin of the wheel in online roulette will be trackable and recordable in real time.
Coming Soon-ish… Provably Fair Casino Games
The publicly available data will allow players to verify their bets, wins, losses and payouts.  With the blockchain in the picture, every element of the real money gaming process will be demonstrable.  When casino games are developed using blockchain technology, they can be designed to be provably fair!
The Blockchain is a Powerful Weapon Against Cybercrime
In addition to optimising the trust factor, the blockchain technology organically enhances privacy and security.  As you are no doubt aware, anonymity is the keyword when it comes to crypto transactions.  By not sharing information in the digital space, it is easier to protect yourself and your assets from cybercrime.
To give you an idea of how secure the process is – the best password managers utilize blockchain, and ironically, it involves no passwords.  Instead, blockchain is on trend to take over completely as it offers the ultimate data protection.  If you can entrust the keys to your kingdom in these companies, imagine how it will protect you whilst playing online casino games.
No Registrations Required
Some gaming sites, which are already operating on the blockchain, do not require an account registration or any verification or player information at all.  Anyone can send crypto cash to the addresses listed on the site and winnings are automatically remitted back to the address they were sent from… no questions asked.
Why the Online Casino Games at Springbok Casino are Fair
At this point in time, our casino games may not operate on the blockchain, but the results are independently certified random.  In fact, we use advanced random number generator (RNG) technology to determine the outcomes of all our online casino games.  Every action on the gaming interface is random, from the reel spins to the wheel spins.
Our core business is to supply the best real money casino games to our patrons.  We do not produce the games, nor do we have anything to do with the development and deployment of RNG technology.  That is done by the experts in their respective fields.
GLI Certified RNG and RTG Casino Games
What we do however ensure is that we only deal with the trusted names in the global gaming industry.  As a result, all our online casino games are certified fair by Gaming Laboratories International (GLI), a multi-award-winning testing and certification agency, considered one of the best in the business.
What is more, the RNG technology is consistently evaluated for its efficacy.  The end result is trusted straight-up real money gaming… guaranteed!
How are Blockchain-Enabled Casino Games Provably Verifiable?
How does the blockchain enabled provably fair system differ from our online casino games verification process?  It all depends upon 'seeds' – long strings of code randomly generated by a server and a client's hardware, such as a PC or phone.
Randomly Calculated Number Based on Two Independent Sources
In the case of an online casino game, a random number – calculated according to the server seed and client seed – is used to determine the outcome.  The client seed is readable, but the server seed is encrypted and appears as a hash.
It Is All About Matching Seeds and Hashes
Once the game is over, the client seed is displayed.  Players can then input this seed, or line of code, into a third-party calculator to get a hash.  When this hash matches the hash of the encrypted server seed, it proves the outcome has not been changed or modified in any way.  In other words, the gaming result is provably fair!
As things stand, we're a long way away from there being a mass migration to blockchain when it comes to online casinos.  In the interim – with our accreditation shared – you can be rest assured that playing online casino games at Springbok Casino is as safe, random and fair as it gets!