How Gaming at the Online Casino Can Improve Entrepreneurial Skills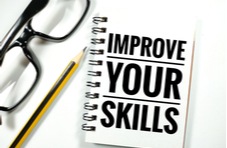 Did you know starting a business requires similar skills to those used for gaming at an online casino South Africa? What is more, when you integrate key elements of remote platforms – like Springbok Casino – into a start-up, the chances of success can skyrocket!
Commonalities Between Business and an Online Casino South Africa
Not everyone would agree that business and gambling are closely related.  That said, when you get down to the crux of both activities, the end game is exactly the same – to generate revenue and gain a profit.  It is effectively Business 101.
Both activities require tenacity, intelligent decision making, and the ability to assess risk in order to achieve these long-term goals.  Here is how playing real money games at a top-ranked online casino South Africa can enhance business skills…
Evaluating Risk
Risk is a vital element in all the online casino games at Springbok Casino.  Some games carry a much higher risk than others, like progressive jackpot slots and the inside bets in online roulette.
That said, the rewards are greater too.  The trick is to calculate risk and then decide whether you have the appetite, and available funds – aka equity, in business speak – to take on the risk.
Identifying risk in business is much the same.  You have to make decisions based on the probable risk-reward ratio:
Are the projected profits from a possible acquisition higher than the risk taken in acquiring the company?
Is it time to go all-in investing in the start-up based on the current revenue stream?
Should you spend money exploring alternative markets based on potential returns?
For both start-ups and established businesses, identifying and managing risk is integral to strategic business planning.  As a frequent player at our online casino South Africa, you will understand the impact risk can have on the bottom line.  You will also be more inclined to factor it in to all your major business decisions – now and into the future.
Chasing Positive Payout Rates
The most successful patrons at Springbok Online Casino South Africa only play games with the greatest potential to payout.  In other words, they choose low edge gaming opportunities, which are those titles with the highest average return to player (RTP).
What are the online casino games with the highest average return?  We are of course referring to the likes of online blackjack, video poker and stud and draw poker.  When you play these games, the odds of gaining a profit are at their most favourable.
Business is all about pursing profits.  Every management system and manufacturing technique is focussed on the bottom line.  No savvy businessperson would ever develop a product or service that the consumer market neither wants nor needs.
By chasing a positive payout rate at the online casino, your natural instinct would be to embark on business activities with proven profitability… and that is the best business strategy by far!
Adopting Tried and Tested Strategies
The top gamblers always adopt the best-play strategy corresponding with a particular online casino game.  These strategies provide a structured and theoretically correct way of playing the game – and one that has the highest probability of producing a profit.
In online blackjack, for instance, the basic blackjack strategy informs you exactly when to hit, stand, split or double down.  The strategic moves are based on the total of your initial two cards and the dealer's up card.  By adopting a strategic way of playing, it is possible to overcome the advantage to the house.  What that of course means is there is a better than average chance of ending the gaming session with money in the bank.
In the business world, there are core strategies that have proven to be essential to operations.  They are designed to help business owners achieve a competitive edge in the marketplace.  They also exploit the core competencies of the business in order to provide value to customers and drive profits.
Without sound business strategies, start-ups and established business are likely to fail.  The same sentiment applies when you play games of skill at the #1 online casino South Africa.  If you haven't bothered to memorise the corresponding strategy, there is very little chance of beating the edge.
Integrate the Best Features of Springbok Casino into Your Start-Up
If gaming can advance entrepreneurial skills, the features inherent in an online casino are invaluable to business success.  In fact, business owners would be remiss if they didn't follow in the strategic footsteps of Springbok Casino – a gaming platform independently voted the best online casino South Africa!
Here are a few of the standout features that have made Springbok Casino a household name:
Mobile Optimisation – Besides offering our games and support services online, we have prioritised mobile responsiveness and compatibility.  As a result, our instant play platform functions optimally on any device and screen size.  If businesses are to succeed, they have to be agile, responsive, and mobile-friendly.
Quick and Secure Payments – The only way to generate income is to get paid.  If you make the payment process quick, secure, and intuitive, you are likely to make more sales and greater profits.  Making this process complex and admin-heavy will drive away potential customers.
At Springbok Casino, we offer several banking options ranging from credit cards and EFT to bitcoin and e-wallets.  All banking data is encrypted and transactions are processed quickly and efficiently.
Loyalty Rewards – How do we attract and retain players?  Apart from supplying hundreds of online casino games developed by Real Time Gaming (RTG), we offer regular bonuses and promotions.  That way, we reward customer loyalty and ensure we are consistently rated the number one online casino South Africa.
Think about how major corporations are doing the exact same to both entice and retain patrons.  Whether you bank at FNB, Standard Bank – or you have medical aid with Discovery, you do your level best to get the most out of your eBucks, Ucount Rewards or Vitality.  You get freebies associated with the respective product, and the company retains you as a client – it's all business strategy, much like those at any online casino South Africa, in the end.
By creating a loyalty scheme, offering discounts to regular clients, or giving away free items with multiple purchases, businesses can grow both their client base and profit margins!  The best part?  As a player at our online casino South Africa, or a client of a savvy company that incentivises clients – it's a win-win for you, all the way!