Slot Machine Myths Debunked
There are numerous tricks and tip guides for slot machines that have changed little over the years. Each promises eager punters the secrets of the holy grail of slot machines - how to pull that jackpot combination.
Slot machine strategies are shrouded in myth and legend, almost like the stories of King Arthur and even modern technology hasn't halted these tall tales. Well, I hate to be the bearer of bad news but the truth is it's all a gamble, which is kind of the point, right?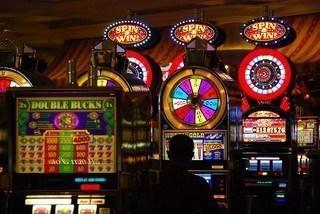 Putting these myths to bed might just help you to become a more successful player, so here are some of the top slot machine myths debunked.
1. A Machine Which Just Paid Out a Jackpot Won't Pay Out Again (Hot and Cold Machines)
Slot machines are fitted with random number generators which means that your chance of winning remains evenly stacked, even if the machine has just paid out.
2. Pre-Programmed Spins
Again the random number generator debunks this myth as the RNG is constantly processing number combinations, whether you are sat there or not. This means that the payout is also constantly changing, so it really is pure chance if you happen to get a winning combination.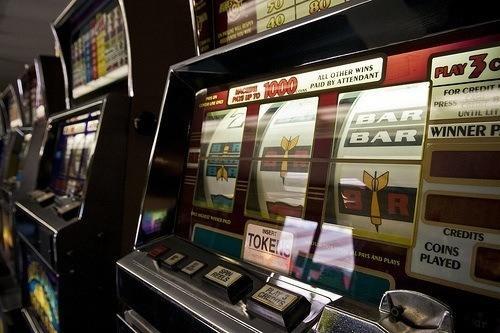 3. Click or Spin the Online Slot Machine Handle?
This one depends on whether you are superstitious. As far as the slot machine is concerned, it really makes no difference as clicking the handle or the spin button will produce the same results. Go with whatever feels luckier for you.
4. Betting One Coin or Token at a Time Increases Payout
A slot machine, whether online or not, is really just a large computer that spins random numbers all the time and has no capacity for determining your bet amount. The only difference between betting a maximum and minimum amount is the payout should you win.
5. The Casino Chooses the Winners
It was said that casinos in Las Vegas used to put the machines with the biggest payouts near the front as a win on these would be good publicity. However, the amount you win might be larger but whether or not you win is still controlled by that RNG. This is exactly the same for online casinos.
6. Tight and Loose Slots
A loose machine is one which is set to pay back a higher percentage than other machines. This myth is easily debunked as slot machine operators have to be completely transparent about the slot percentage. Also, the machine has no record of the prize paid so your chances of hitting that jackpot remain the same as with a so-called 'tight' slot.
Yes it really is left up to good old chance, which means that anyone can be a winner on any machine!