10 Reasons Why South Africa Is the Best Country in the World 
There are so many reasons to love South Africa, whether as a citizen or as a tourist. Yes, SA certainly has its issues and problems, but it has two assets that can never be devalued by politics or the economy – its bountiful natural assets and its people. So let's look at some of the good stuff we can all celebrate.
(1) Most diverse landscapes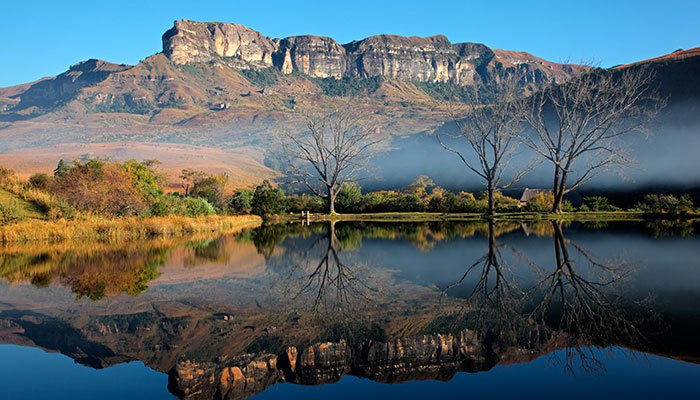 SA is blessed with an unbelievable range of landscapes and wonders of nature, from mountain ranges, deserts, forests and lush sub-tropical areas. Any of our ten provinces have natural wonders to marvel at – magnificent waterfalls, deep gorges, soaring mountain peaks, roaring rivers, vast open plains, wild fynbos and world-class botanical gardens … the list is endless.
(2) Pristine beaches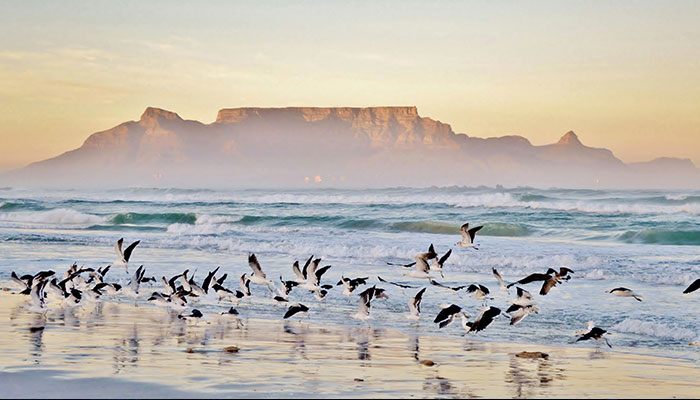 South Africa has a coastline of 2,800 km, stretching from Namibia in the north-west, up to Mozambique in the north-east. And we boast an awesome number of beautiful beaches surrounding all the coastal urban areas. Down the wild west coast, to Boulders and Camps Bay in Cape Town, to lovely beaches in PE and EL, and along the Transkei coast to the KZN South Coast, Durban and north to St Lucia – you'll find stunning white sand beaches stretching for miles on end.
(3) Abundance of wildlife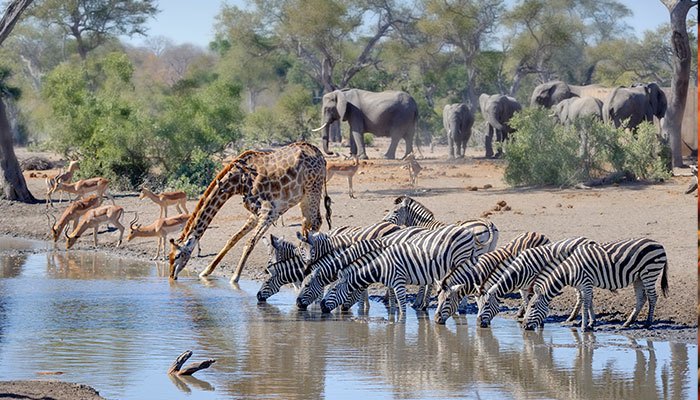 Very few, if any, countries can boast such an easily accessible variety of wildlife and general biodiversity, thanks to our many wildlife reserves – we are home to 20 National Parks and numerous private game reserves – with Kruger National Park and the Kgalagadi Transfrontier Park being the biggest and most well-known. But they are not the only reserves where you may be able to spot all of the Big Five (elephant, buffalo, rhino, lion and leopard) in one day, a feature unique to South Africa. Although most of the nature reserves are found in the north of the country, almost all of the provinces have national or private reserves where wildlife can be viewed, even all of the Big Five.
(4) Excellent food and wine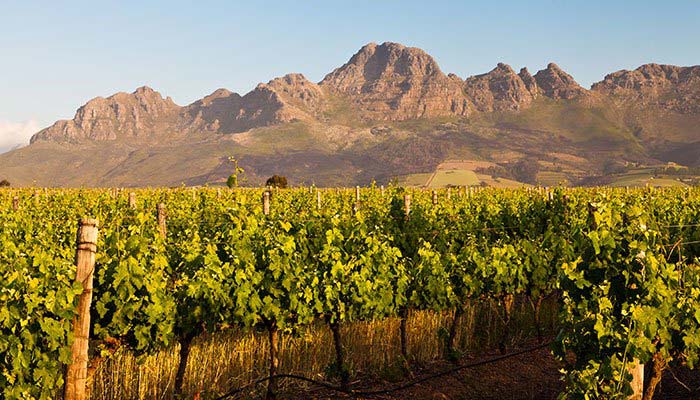 KFC and boerewors rolls may be the food of choice for many Saffers, but SA also has an international reputation for fine dining and award-winning wines and spirits. The Cape Wine Route has numerous vineyards with wine-tasting venues and their own high-end restaurants, and is a huge drawcard for tourists, second only to game viewing safaris. All the major cities have excellent restaurants, whether fine dining or casual. Regional cuisine from around the world is on offer, from Portuguese to Japanese and everything in between.
(5) Numerous outdoor activities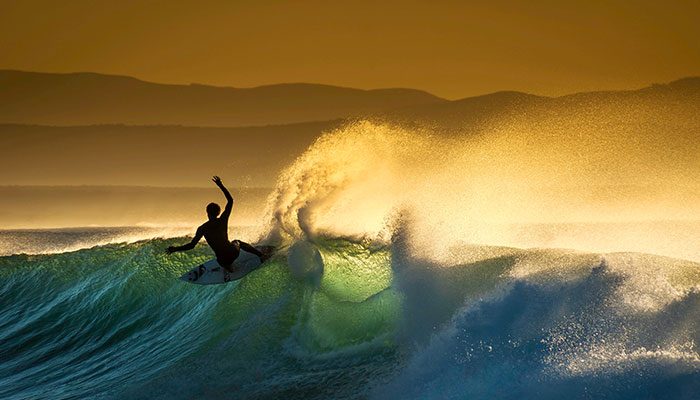 With generally great weather all year round, SA is the outdoor enthusiast's paradise. Popular extreme sports include climbing, kite surfing and paragliding; for the slightly more risk-averse there's scuba diving, surfing, hiking, mountain biking, trail or beach horse riding, water skiing (and snow skiing and snowboarding!) and sailing; as well as much gentler activities like nature walks, fishing and picnicking. We really love the great outdoors!
(6) Rich culture and history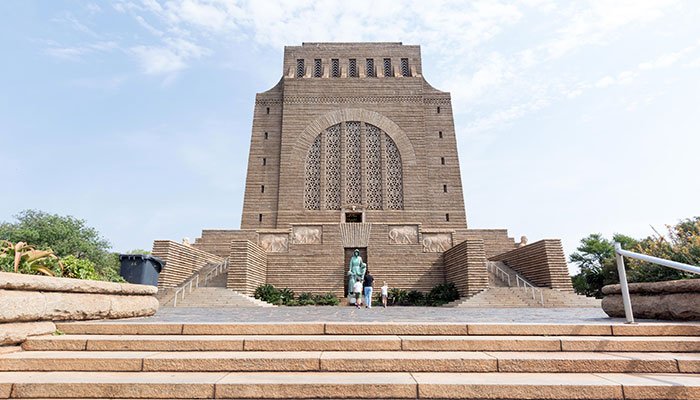 From the discovery of 2-million-year-old Mrs Ples in what is now called the Cradle of Civilisation in Gauteng, to San people's rock art dating back 70,000 – 3,000 years ago, to excavations showing well-organised stone-age settlements, to the arrival of European settlers, to our troubled recent history and the country's final liberation to democracy – South Africa certainly has a long and colourful past! The country has many historical sites and museums that can be visited to learn about both our prehistoric and more recent history. It is noteworthy that our Constitution is one of the most liberal and equitable in the entire world.
(7) Our friendly people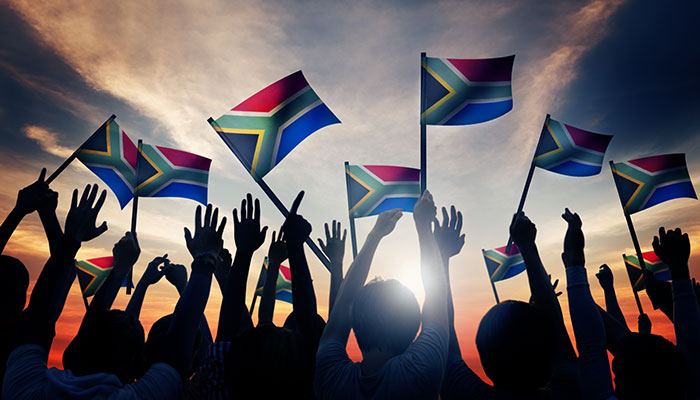 South Africans of all creeds and colours have a reputation for generally being very hospitable and helpful. Despite daily hardships, people go out of their way to help others, as can be witnessed on the #ImStaying Facebook page, where people post their positive experiences. Whether it's called 'ubuntu' or whether South Africans are just neighbourly by nature, looking out for one another seems to be part of our DNA.
(8) Our enthusiasm for sport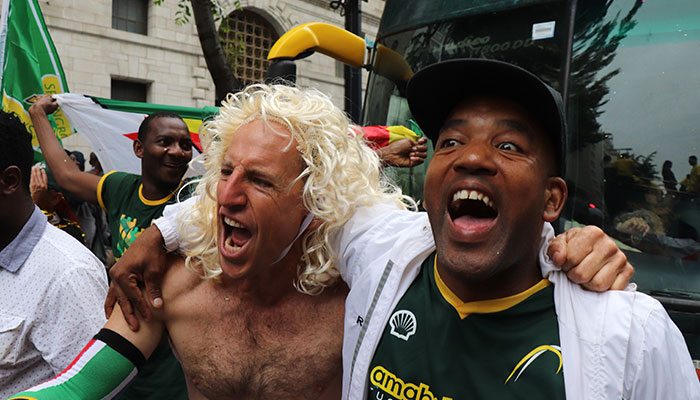 There's no denying that Saffers are sports mad – soccer of course being the main attraction for the majority. The excitement of hosting the Fifa World Cup in 2010, and the massive goodwill that generated, is probably still fresh in many people's memories. But then, of course, there's rugby, with so much to be proud of with the Springbok's performance. And cricket too, the Proteas' fortunes watched closely by the fans. Sport is definitely the glue that binds us, and makes us feel very patriotic when one of our own shines on the world stage. Think of swimmer Chad le Clos, and most recently, young Stellenbosch golfer Garrick Higgo, who is shaping up to be our next Ernie Els or even Gary Player.
(9) Our sense of humour
There's nothing that beats South Africans' sense of humour, we've really just got it! We have the ability to laugh at ourselves as well as some of the not-so-funny everyday situations we find ourselves in as longsuffering Saffers. From the numerous jokes and memes about loadshedding floating around on Twitter and Facebook to the jokes about Ramaphosa's "my fellow South Africans" TV fireside chats (who would have thought these topics would still be relevant today?), we will always try to find the humour in a situation.
(10) Braai culture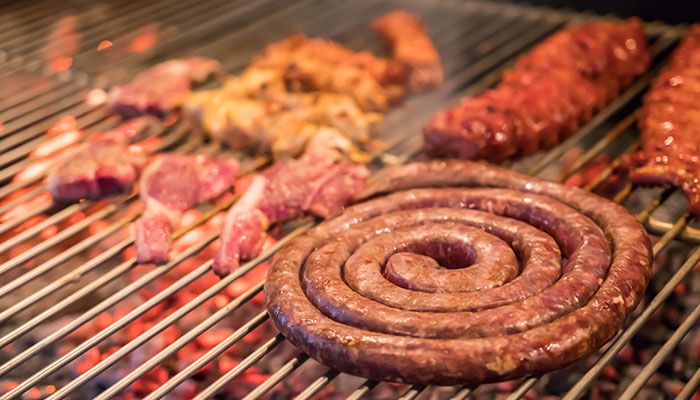 Last but not least – there is probably nothing more unique and South African than a braai. Other cultures' 'barbecues', 'barbies' and whatnot just don't hold a candle to the authentic Great South African Braai! Our braais are legendary, not just chops and boerewors, but fish, game, chicken, vegetables and all kinds of other culinary delights land up on the braai grid. We rightfully look down our noses at the Americans grilling burgers on their BBQ and the Brits with their bangers. Also, while access to electricity is patchy, the braai is a lifesaver!