R10000 Freeroll Slot Tournament. Free!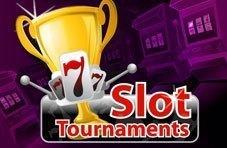 No you aren't seeing things. South Africa's Number 1 Online Casino – Springbok – feels its time for a bit of fun. Free fun.
Sounds like a legendary way to start 2015? You'd not be far wrong! Get over to Achilles for a bit of Trojan War action and start slotting. Free! Prize money is a whopping R10000 and all you have to do to get a piece of that pie is play. Free.
Achilles is known for mixing big prizes and consistent payouts, so if you want more chance of winning – because who doesn't want more free stuff? – you can pick up add-ons of 2500 more chips for just R50. Because that's how South Africa's own Springbok Casino rolls in 2015.
The R10000 January Freeroll tournament is already on a roll, available to download in the Springbok Casino lobby, so jump on in and start winning. Free.
P.S. Just in case you missed it, that's a chance of winning R10000, free, just for having some Achilles fun.