The Ants are coming!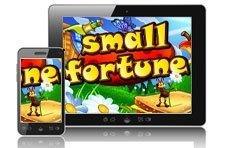 There's Ants, Ants everywhere! Ants on my apple! Ants on my pear! Ants at a picnic, they're so great. I see five crawling 
On my plate!
That's right, an army of Ants have arrived and they are carrying huge prizes to your mobile picnic table in Small Fortune - the amazing slot from Real Time Gaming available now in our Mobile Casino!
These cheeky worker ants are grouped WILDS, and trigger the FREE SPIN FEATURE when they appear with a Picnic Basket in between. For once you will actually want ants at your picnic as the more ants and baskets onscreen when the feature triggers, the more powerful your feature will be!
So get in quick and enjoy your feast – there's nothing small about this fortune, and it's waiting for you on your mobile NOW!