Free Money Time!
Details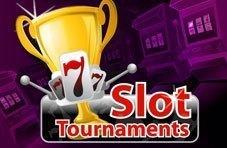 Over in Paydirt!, Springbok's game of the month, there's a R10,000 Freeroll Tournament. Just when you thought the high-payer slot couldn't get any more fun!
From March 1 to March 31, the whole month, you can play against other South Africa's Number 1 rollers and win the pot. Free! Just jump on in there and get spinning.
To increase your chance of winning, you can get Add Ons, extra chips for R50 from the Casino Lobby, so you can keep playing ALL MONTH! Take on the R10,000 Freeroll Tournament and line your pockets.
So download Paydirt!, get ready to lug off your winnings.