Get ready for DOUBLE COMP POINTS in Crystal Waters
Details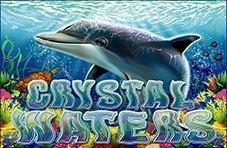 Not content with making Crystal Waters our Game of the Month and giving you a fantastic freeroll tournament throughout the month of July – South Africa's Number One is also giving you DOUBLE COMP POINTS every time you play!
That's right, throughout July you'll get double comp points in Crystal Waters! As you know, usually you'll have to place R10 to earn earn 1 Comp Point. and 100 Points gets you R1 – right? Wrong! For the month of July in Crystal Waters, you'll get 1 Comp Point FOR EVERY R5 YOU PUT DOWN!
So get out there and frolic with the dolphins to double your prizes, spot yachts on the horizon to trigger free games and special payouts and cast that net far and wide to catch those bonus fish – they bring with them staggering prize multipliers!
Dust off those water wings and take to the Crystal Waters – on Download, Instant Play and Mobile – with double comp points throughout the whole of July!