Esme B's Mind-Blowing R100,000 Winning Streak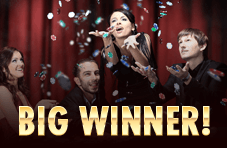 Esme B is on a massive winning streak. A mind-blowing winning streak.
In under ten days in September, the 57-year-old from Warner Beach has lined her pockets with a staggering R100,000, after winning big on Wild Wizards, Tiger Treasures and Spirit of the Inca … and picking up some pocket money in some of her other favourite at Springbok, South Africa's Number 1 Online Casino.
We knew those Wild Wizards could brew up a storm, especially when the Wild Wizard substitute triggers a world on fire with features, but the R24,375.00 she took just from that one game is like wild fire.
Just the R40,968.48 she picked up in Spirit of the Inca is life changing – but her R13,950.00 from Tiger Treasures is little more than pocket money now. How about that?! R13,950.00 as pocket money?
Do you want that kind of money? Want a new house? Fast car? Pay off your house? Luxury holiday – or two? Get over to Springbok Online Casino and change your life.