WHITE RHINO – R10,000 FREEROLL TOURNAMENT!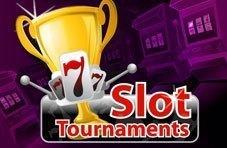 Shhh! Don't make a sound, South Africa's Number One Online Casino is taking you on a safari, in search of one of the world's most elusive beasts – the White Rhino! But unlike most safari's, this one won't break the bank, as one of Realtime Gaming's most popular slots is free to play all month in a spectacular R10,000 FREEROLL TOURNAMENT!
Keep your eyes peeled for White Rhino substitutes that appear grouped on the middle reels and you could be loading up to 30 FREE GAMES into the back of your Land Rover. Or get ready for a climb in the Kilimanjaro Re-spin Feature which holds any improved combos as the reels spin. And just like a real safari, your guide will be right on hand to take care of you – with the Guide Feature giving you the chance to win 10 FREE SPINS and triple prizes!
Cruise your way across the plains and get ready for African riches, as the White Rhino R10,000 FREEROLL TOURNAMENT includes a rhi-normous top 5-of-a-kind prize of 30000 times your line bet – along with multiple random jackpots – the perfect way to cap off any safari adventure.
So don your khaki's, grab your binoculars and set off in search of this enigmatic creature – the White Rhino – free to play all month on Download!