Springbok's huge R25 000 freeroll tournament!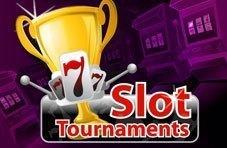 Now is the time to play at Springbok Casino. Why? Because the casino is launching its freeroll tournament on fun and popular game, White Rhino, but even if you're not an active conservationist, you'll still love being a part of this one, as there's a huge R25 000 on the line. And what's the cost for being a part of this huge tournament? Nothing, zero, zip, nada. You heard right, there's no need to spend a cent in order to claim your 2 500 chips but those players who want to increase their chances can purchase add-ons for a low cost. Find out how it all works by reading on.
About White Rhino at Springbok Casino
The slots game, White Rhino, created by the smart folks at Realtime Gaming, is a safari-themed game in which you are on the search for this elusive yet majestic king of the savannah. With loads of free games and multipliers of up to three times the payout, not to mention the 30 000 coin jackpot for those who want to play the game on a regular basis, this game was a natural choice for our freeroll tournament. The game features 25 variable paylines and the two progressive jackpots, a major and a minor, give you double the chances to win, especially considering they are random and allow for you to strike it lucky after absolutely any spin. 
The scatters are the safari guide and the Kilimanjaro symbols and they pay in any direction, though the other symbols only pay from left to right. The wild can be grouped and is the white rhino, so if you happen to catch a herd of rhino on the reels, prepare yourself for a large reward. Because of all, these symbols animate, making the game a little more like an adventure. When it comes to the re-spins and free games, you will need to get the scatters to line up in order to access them, and when you do, there are up to 10 free spins that you can win and a lot of fun to be had.
Back to the Springbok Casino freeroll
If you have never had the chance to be a part of a tournament, this is an ideal one to begin with, because not only is the game an interesting one, but as mentioned, there is a huge prize to give away. The R25 000 freeroll will be on soon and if you're committed to getting your hands on it, you need to buy in. The buy-in is free but you can claim an extra 3 500 chips for the low cost of just R50 each if you want to up your chances. These add-ons are a great way to keep your hat in the ring, and ensure you stay on top of the leaderboard. 
Available on the downloadable casino, White Rhino is a player favourite and now, with a huge prize at stake, you can ensure you're in the running to win it.