Super funny SCARY super Halloween Quiz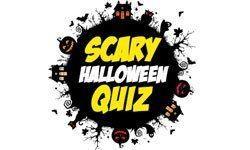 Do you know what's happening on 31st October? Well, yes, it's Halloween! Across the world pumpkins are being carved and costumes sawn to celebrate this unique day, scary and fun at the same time. While it might not be our most popular holiday yet, more and more South Africans embrace this eerie event and enjoy the fun of dressing up in creative costumes and trick-or-treating to receive candy or engage in a bit of harmless mischief. 
While on the subject, did we already mention that Springbok Casino is celebrating Halloween big time this year? We're determined to make it the best holiday ever and have cooked up loads of special treats to make this spooky holiday not only fun but rewarding as well. 
A tasty one is heading your way as of next week, when you'll get the chance to participate in our Super funny SCARY super Halloween Quiz and show us how well you know what Halloween is all about. 
Every correct answer means a treat
We actually want you to win so don't fret difficult questions. Each will come with a set of potential answers and all you need to do is pick the right one. So brush up on your facts and give it a go! Correct answers will be rewarded with numerous special treats which will let you benefit from free spins, deposit bonuses and free bonus offers. Costumes are optional!
Different answers will unlock different prizes, but, whatever happens, we promise you will be in for a nice surprise in the end, with plenty of free cash heading your way so that you can try out some of the best Realtime Gaming products on desktop or mobile. 
Take the quiz: https://www.springbokcasino.co.za/halloween-quiz
Stay tuned for other Halloween promotions as this year Springbok Casino means business. We promise it will be all treats and no tricks!