Springbok Celebrates Mother's Day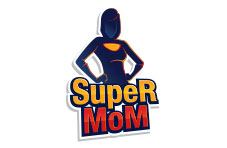 While hopefully we show our mums love and appreciation on daily basis, there is one day in the year people around the world make sure to do so – the Mother's Day. In South Africa we celebrate this day on the second Sunday of May, thanking the most important person in our lives for all their love and care. Whether you choose to give your mum carnations, write her an affectionate card, or take her out to dinner, don't forget to find some way to express your love and gratitude.
This year we'll be celebrating Mother's Day on May 14th, which means you've only got a few days left to think of a special treat to surprise your mum with. She'll most probably not care if you've spent tons of money or none at all while doing it, but we can help increase the budget you've got available in case you had something really exceptional on your mind. 
Collect Free R1,500 Mother's Day Bonus
Springbok has prepared a special offer for this occasion, and all of you who make a deposit between May 8th and May 14th get to collect. Simply use coupon code  SUPERMOM between 14th and 15th May and we'll boost your balance by an amount of R1,500. The additional cash can be used to play any of our games and potentially win as much as R2,500. Already got ideas what you could do with additional funds? Then make sure to secure your Mother's Day Bonus as soon as possible!
But wait, there's more! While you're contemplating how best to express your love, Springbok is offering another balance boost of up to R3,000. This is a reward for making a deposit which will be matched by massive 150%, and we'll thrown in 50 Free Spins on top. Just make sure to use code LUCHA-MOM by May 14th and make the best of extra cash and free games on Lucha Libre slot, with the resulting winnings subject to super-friendly wagering requirements of only 15x. As is the case with all Springbok offers, Terms & Conditions apply. 
Message to Mums Around the World
Dear mums, where would we be if it wasn't for you? Not on this Earth, that's for sure! We have doubtlessly given you a fair amount of grief and worry while growing up, and quite possibly as adults as well, but rest assured we're well aware of everything you've done for us and are filled with gratitude. Even if we don't always remember to show it. Have the best Mother's Day ever while enjoying little acknowledgments of your importance provided by those you love the most. Happy Mother's Day!