777 Slot Goes Live Soon at Springbok Casino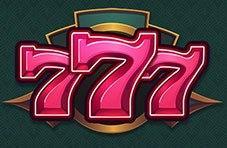 Players love retro slots and traditional slots because they love to go back to basics sometimes and relax by observing three reels with simple graphics and familiar symbols. The truth is, classic slot machines have never lost their charm
From 3-reel, 1-line instant win machines slots have evolved into complex video games with 5+ reels and up to 1,024 ways to win. They now often feature creative bonus rounds and astonishing visuals and only traces of their ancestors have stuck and persevered all this time. Nevertheless, software developers try to keep the flame burning by developing classic slots every once in a while, which I something they would not do if they knew that players would not like them.
777 is a new game by real Time Gaming that taps into that old-school charm. It takes on the theme of 777 as a lucky combination. In numerology, 7 alone stands for internal wisdom and development. It has a special, mystical significance and in many cultures the number 7 is considered extremely lucky. 777 conveys an even more powerful message. It represents good fortune, a connection with positive feelings and circumstances. Most slot machines use it to identify a jackpot. Often, the lucky seven would award the greatest prize if it lined up on the one paying line, showing three sevens in a row. Banknotes with a serial number containing 777 tend to be valued by collectors and in some teachings, the number 7 is perceived as the perfect number that holds creation and the universe together.
Multipliers and Hold… And a Progressive Jackpot
Obviously, the luck is on your side with this one. But, are the game's features and functions on your side as well? As hinted earlier, 777 slot has 3 reels and only 1 payline, the one in the centre. The paytable symbols are fitting with the theme, and as is the case with all classic slots, there aren't too many icons in the game. Pay attention to the Wild card, as it will not only help with the substitutions but also activate the jackpot prize.
You can play 777 with a Normal Bet, High Bet and Super Bet. To trigger the jackpot feature, the player needs to play with Super Bet on, and win 3 Wild symbols. Wilds, when they substitute a symbol for a line win, they also add a 3x multiplier to the won amount. Each time a win is achieved, the player is given an opportunity to take advantage of the Hold feature. One can hold any 1 or 2 reels by clicking the HOLD button under the corresponding reel and then launch the Hold & Spin feature to stack more wins.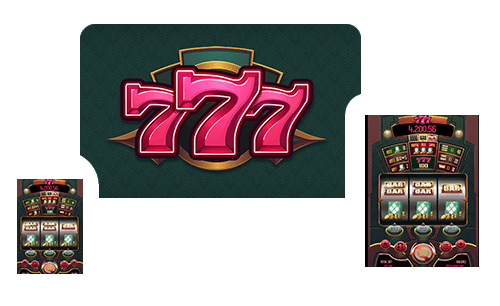 Simple Layout with Rewarding Features
For a basic slot, 777 has a lot to offer. The features are brilliantly incorporated into the game mechanics and the addition of a progressive jackpot only makes matters more awesome. If you want to shoot for the top award, known that you can go as high as 1,000 times the bet with a Normal Bet or 1,680 times the stake with a High Bet; you can only win the jackpot with the Super Bet on (jackpot seed amount is 4,200 USD or around 60,680 ZAR). Boost your luck on June 26th with 777 at Springbok, and every day after that!
JACKPOT


Play Now
Join the hunt for our
R52,899,467.76
Jackpot!
Support


More Info
Curious? Compli-mentary? Plain gatvol? We're here to help!