Springbok About to Release Magic Mushroom Slot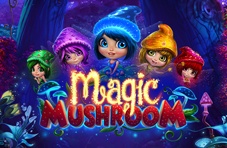 Enchanted fantasy worlds, fairies and plants with questionable effects on one's psyche – even if you're a rather "square" person may sound tempting. After all, there is only so much crude reality can give us, so we often try to find paths to escape the routine and find ourselves surrounded by the mythical and inexplicable. Since childhood, we are told stories of magic, heroes, monsters and forces that beat them, and we grow up finding out that very little of those stories can translate into our day to day lives.
Nevertheless, our imagination can always bring us back and with the advances in technology, there is nothing we can't create and immerse ourselves in virtually. Real Time Gaming has decided to play with the theme of magical mushrooms and their powers, but instead of making them simply hallucinogenic, the developers have come up with the idea of making the mushrooms generous givers of fortune. Bam, a new slot is born!
Configured as an all-ways-pay machine, Magic Mushroom includes fairies and mythical wealth you will play to win with every spin of the reels. Unlike standard slot layouts with 5 columns, the new RTG product will feature 3 reels and 27 ways to win. In a confined setting like that, there is no room for Scatters and crazy special features, which of course, does not mean that the slot does not offer dynamic gameplay and extra opportunities to win. On the contrary, the game includes a re-spin feature which rounds up everything nicely without exaggeration.
Grab the Shroom and Re-Spin
The magic mushroom is the substitute symbol in this game, aka the Wild. It replaces all other base game symbols and by doing so, it helps form winning combinations and adds payouts to your balance. Isn't the magic mushroom simply fabulous? But, that's not all there is to it. When three Wilds line up the re-spin feature gets triggered. They must land on the middle reel and the Wild will expand to take up the whole column. Reels 1 and 3 will include blank symbols and randomly selected icons. If Lady Luck spins the reels just right, you may leave the enchanted forest with a sizeable reward and a memorable slot experience.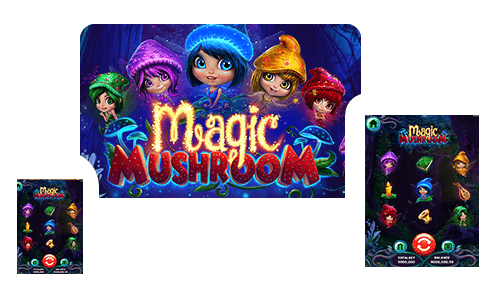 Cute Slot from Our Most Trusted Provider
Through featuring Real Time Gaming slots at Springbok for so long, we're used to seeing all sorts of themes and game setups, but we are always surprised by the amount of creativity the RTG team possesses. It's visible in each new slot they launch, and now it is most obvious in Magic Mushroom slot, scheduled for release on December 11th. Whether you use a downloadable client, instant play, mobile or a native app to spin the reels, RTG will not disappoint you. Magic Mushroom slot will become part of the standard Springbok repertoire, so feel free to take a peek inside the mystic forest, meet the fairies and find the magic mushroom that will change your life.
JACKPOT


Play Now
Join the hunt for our
R52,899,467.76
Jackpot!
Support


More Info
Curious? Compli-mentary? Plain gatvol? We're here to help!