Mardi Grass Party @Springbok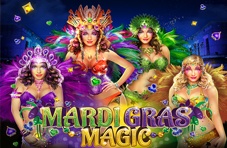 Mardi Gras happens but once a year, but always on a different date. Directly translated as Fat Tuesday, it's no surprise that the Tuesday before Ash Wednesday may have a bit of an alternative meaning. And let's face it Pancake Tuesday is a pretty cool one.  Across commonwealth countries like South Africa, Australia and Canada; Shrove Tuesday has become all about getting the best batter and throwing away the first pancake… Let's face it, that's the only way you can guarantee a perfect slice of heaven. Simply add a little brown sugar and lemon juice.
The same rules apply to playing the game of Mardi Gras Slot. Although Mardi Gras falls on the last day of Carnival, better known as Shrove Tuesday, that doesn't mean that there isn't a party vibe to embrace after the date. The game itself was released way before Mardi Gras in February 2020.
The game itself is bright, colourful, and engaging, offering plenty of enticement for the eye. Enjoy a multi-coloured background, bejewelled presenters, and revelling partygoers. Get into the vibe of Bourbon Street without the increased weight of needing to spend time with actual people. Oh, and did we mention? There's no need to collect masses of purple beads! Mardi Gras pays out a very impressive jackpot of 20,000 times your initial bet. That's a massive reward and not one you'll find on most casino sites.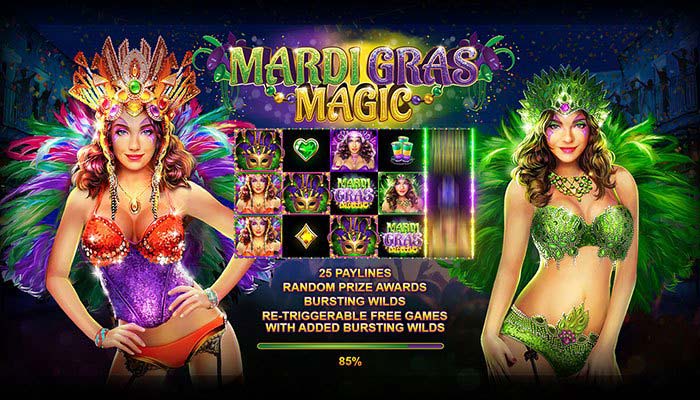 A little like learning that you might have the opportunity of playing Rex in a parade down Bourbon Street. Don't miss out on claiming your spot on the float.  This festive slot has 5x3 reels with 25 fixed paylines, which allows for a high volatility game. Not sure what that means? Simply put high Volatility means that although wins won't come too often; when they do, you'll probably win a decent windfall.
If Free Spins are your jam, you'll want to look out for the very special Mardi Gras logo. Find 3 for 10 Free Spins, 4 for 15 Free Spins or 5 for 20 Free Spins.  In loads of games, you might only be able to claim wilds and Free Spin in your base game, but Mardi Gras is pretty special. Wilds can even pop up during your Free Spin rounds to up your chances of winning an epic cash prize. 
Stack the pancakes
Some games only allow you to play your Free Spins… This isn't that sort of game. With every Free Spin you'll have the opportunity to take advantage of Free Spins. At any point during your game, you can be rewarded a Random Prize Reward. Claim it and you'll be able to add a multiplier to any bet line. Why does this matter? That's simple… you'll be rewarded an instant praise. Did we mention Busting Wilds? They can appear on any reel, at any time…. As the move across the reels, you might just be able to claim special reward. 
Start the party
It's not always easy to get into the vibe of a new game, but when they come complete with a myriad of features things do get a little easier. Mardi Gras might seem like party central…. But it's also complete with lots of rewards! Is there anything to lose? 
JACKPOT


Play Now
Join the hunt for our
R52,899,467.76
Jackpot!
Support


More Info
Curious? Compli-mentary? Plain gatvol? We're here to help!