Feast Your Eyes on the Colorful World of "Dragon Feast" – A Delightful Slot Experience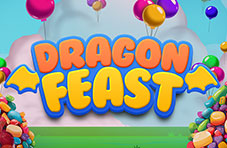 Step into the vibrant and whimsical land of "Dragon Feast", the latest slot sensation to hit the lobbies of Springbok Casino. This charming game will not just captivate your eyes with its vivid graphics and animated dragons but will also enchant your gaming senses with its exciting features. With a playful mix of candy-themed symbols and friendly dragon companions, this slot promises a delightful escape into a world where sweets and jackpots drop from the skies. Let's take a closer look at what makes "Dragon Feast" a must-play for every slot enthusiast.
Dive Into Sweet Success with Engaging Gameplay
"Dragon Feast" isn't just about the alluring graphics; it's the engaging gameplay that players will find most rewarding. The slot operates on a 5x3 reel set, offering 25 paylines of action. As you spin the reels, keep an eye out for the Mystery Symbols – these can transform into any other symbol, including wilds, increasing your chances of a winning combination. Not to mention, the vibrant colors and playful characters will keep you entertained as you navigate through this candy-coated world.
Unwrap Delectable Bonuses and Features
In "Dragon Feast," the bonuses are as sweet as the theme itself. The game boasts free spins, jackpot chances, and a plethora of wilds to spice up the gameplay. When you collect different candy symbols, you activate various types of free games, each with its own special twist. Whether it's the Free Games with Jackpot Chance or Free Games with Wilds, these features not only add an extra layer of excitement but also pave the way for potentially lucrative payouts. With the chance to win up to 50,000 times your bet per line, the incentives in "Dragon Feast" are as tempting as the dragons' hoard of sweets.
Play Anywhere, Anytime: "Dragon Feast" is Mobile-Ready
Springbok Casino understands the importance of accessibility in gaming, which is why "Dragon Feast" is fully optimized for mobile play. Whether you're on a desktop at home or using your smartphone while on the move, this slot scales perfectly to fit your screen and your lifestyle. With smooth animations and fast load times, you can enjoy the full "Dragon Feast" experience across all devices, ensuring you never miss a chance to win big or join in on the fun.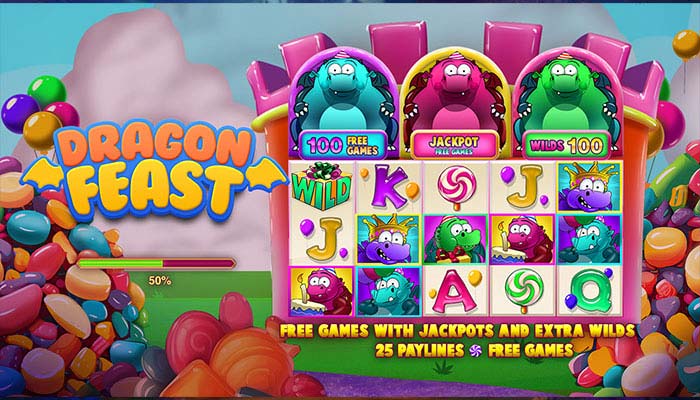 "Dragon Feast" is a game that caters to both seasoned slot lovers and newcomers alike. Its easy-to-understand mechanics make it welcoming for all, while the depth of its features keeps experienced players coming back for more. So, get ready to indulge in the feast of a lifetime with "Dragon Feast" at Springbok Casino – where the fun never ends, and the sweets (and wins) are plentiful!