Fish for Prizes in RTG's New Shooting Game
Details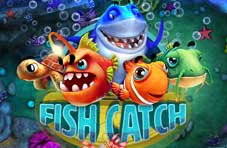 Springbok Online Casino keeps dishing out new games like there's no tomorrow and the latest one is a real treat. Fish Catch is RTG's first multi-player game which enables players to pick one of the four fishing spots and compete against their fellow gamers from all around the world. You'll be given a whole assortment of weapons to choose from and see your balance boosted with each successful shot. There's as much as 1,000 times the bet to be won, and managing to outperform your competitors will earn you additional prizes. Ready to take a dip? Show up at Springbok on 12th December and dive in!
Shoot to Win up to 1,000x Your Stake
Fish Catch is a shooting game which will prompt you to dive deep into the ocean inhabited by mermaids and colourful fish of all sorts and sizes. You'll start off by choosing the room you want to play in and pick among bet denominations of 0.01, 0.02, 0.10, 0.50, 1.00 and 2.50. While clock positioned in the top right corner shows the remaining time, icons placed on the left allow you to check game rules, adjust settings, chat, and more.
As fish start coming in from every possible direction, you'll have to choose between 5 different weapons to catch them with. Each cannon has different fire power and comes with a different bet multiplier – either x1, x2, x3, x5 or x10. A stronger weapon will earn you bigger rewards but also require a higher investment. To make things more interesting, each of 20 fish species has different value. What that means is blind shooting will not do; you'll need to choose your prey wisely and stay on the lookout for purple shark, the most valuable fish in RTG's ocean. While you're shooting left, right and centre, the Mermaid's Luck feature may randomly get activated and spin a Roulette to make your catch worth even more, adding as much as 250x the bet to your net.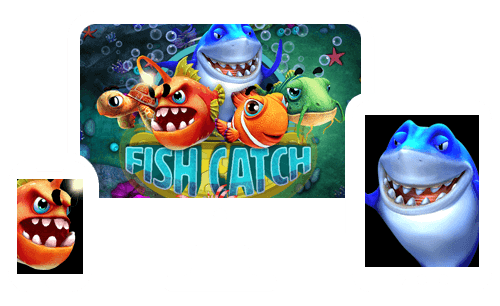 Fish Catch can accommodate up to 4 players per game and earn you a top prize of 1,000x your stake. Use your fishing skills to win more than the competing players and there'll be an additional reward to take home. 
Catch Fish via Desktops and Mobile Devices
This adrenaline-filled game is scheduled to arrive on 12th December and will simultaneously become available as desktop and mobile version. Those playing via PCs get to pick between download and instant-play option, while users of iOS and Android devices can access the game online or by way of a native app. It doesn't really matter which you choose; RTG has adapted their newest release to look and play equally well on big and small screens.
JACKPOT


Play Now
Join the hunt for our
R52,899,467.76
Jackpot!
Support


More Info
Curious? Compli-mentary? Plain gatvol? We're here to help!