Kung-Fu Extravaganza Coming to Springbok This February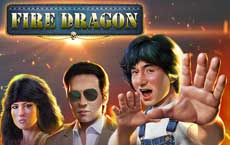 Everyone knows who Jackie Chan is. After Bruce Lee, he is probably the personality most associated with martial arts, stunts and action cinematography. He is the prince of king fu and he's been riding the wave of that fame for decades. Known for being a daring actor and a terrific stuntman, Hong Kong's cheeky, lovable film star has broken his bones dozens of time during filming the most incredible fight scenes and action sequences.
As a result, he is usually the main protagonist in jaw-dropping action films. In his early pre-Hollywood days, he did a lot of classic kung-fu movies, and one of them is Fire Dragon, originally called Huo Yun Chuan Qi.
Inspired by the 1986 vintage action movie, Real Time Gaming has created a video slot packed with adrenalin rushes and thrill rides after each spin. At this point, we don't know much about how the game will look like, but this isn't the first time that Springbok Casino launches a game dedicated to Jackie Chan. Assuming the new game will be anything like the previous ones, we'll have a visually pleasing slot machine with fiery details and dramatic winning combinations. Fire Dragon will feature 20 paying lines which aren't fixed, and 5 reels. The player will be able to activate/deactivate as many lines as he or she likes in order to configure the game appropriately. Known symbols include a Scatter represented by a ninja mask, and a Wild represented by the kung-fu master in a combat-ready stance. Jackie will substitute any regular symbol to help form winning combos, but it won't influence the Scatters.
Swift and Deadly, But Always the Good Guy
Jackie Chan has been a bad guy in only one of his films, and so far he has done over 140 movies. He is a fierce guy, no doubt about it - that is the side of him you will see in Fire Dragon, too. Obviously, his image as a Wild is an important element in the game, but pay attention to the ninjas as well. Ninja mask Scatters carry no pays on their own, but grouped on screen they can deliver excellent rewards. Three of them anywhere, regardless of the paying lines, will trigger the main special feature, the Free Spins Bonus. The player receives 10 free games played at the lines and bet of the triggering spin. The free spins round can be retriggered by accumulating more Scatters. Furthermore, Fire Dragon will feature a random progressive jackpot which can be activated at any point in the game.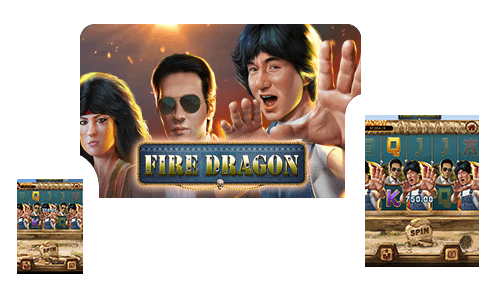 Everybody Was Kung-Fu Fighting
Have a taste of the golden age of Asian kung-fu cinema with Jackie Chan by your side. You'll battle some ninjas and win excellent prizes, it will be a blast! Have a go at it on February 27th which is when the game becomes available at Springbok.
JACKPOT


Play Now
Join the hunt for our
R52,899,467.76
Jackpot!
Support


More Info
Curious? Compli-mentary? Plain gatvol? We're here to help!