Thin Solar Cells Make Solar Technology Affordable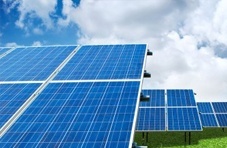 Harvesting solar energy was once reserved for those with ample funds, but thanks to professor Vivian Alberts, that's no longer the case. A former chair of Johannesburg University's Physics Department managed to create thin-film solar module technology which features a high conversion rate while making the whole affair much more affordable than it used to be.
We heartily applaud all environmentally-friendly alternatives out there, and prof Alberts' invention certainly belongs among them.