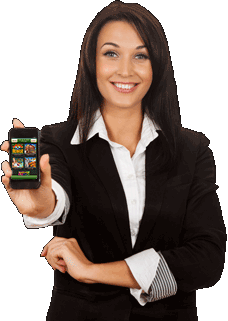 Springbok Android Casino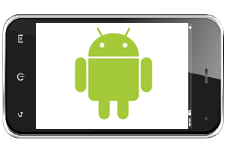 Today it's strange to imagine a life without mobile phones. Have you ever stepped out of home and experienced a moment of panic realizing you forgot to take your smartphone with you? Surely it's happened to us all. These little gadgets have become a crucial part of our lives and it's hard to imagine that not so long ago they did not exist. Did you know that the first commercially available smartphone running Android was released only in 2008? Less than a decade later, they hardly leave our sight as we use them to communicate, take pictures and film movies, and, of course, play. They wake us up in the mornings, remind us of important dates, let us access any web content we wish, and more. As technology keeps on developing, who's to say where the limits are to what our little helpers can do for us? Surely even within the gaming industry there are some very exciting developments to look forward to, promising to take our gaming experience to levels hardly imaginable today.
The Best Android Mobile Casino
Springbok has made sure you never have to be separated from your favourite form of online entertainment, wherever you happen to be. Using your smartphone or tablet, accessing South Africa's number one mobile casino is as easy as pressing the spin button. Simply enter our web address into the browser of your Android device and you'll get to play your favourite casino game in a matter of seconds. 
Responsive and intuitive mobile site will perfectly adapt to smaller screens and let you access all of the relevant content conveniently and quickly. Our mobile library currently counts more than 100 games, among which you'll find numerous slots, progressive jackpots, most popular table games, video pokers and specialties. New games are being added each month, making sure you never experience a dull moment wherever you happen to be.
Mobile Games and More
While we work hard to keep the game library updated at all times, Springbok mobile site lets you benefit from all functionalities you'd normally enjoy on a desktop. Don't worry about missing out on any of our attractive promotions as each single one is available via your smartphone as well. If you wish to make a deposit or withdraw your winnings, same secure banking methods can be used on the move. Should you get stuck while away from home, live chat function is available to contact our support staff and get help immediately.
In fact, you might find our Android Casino experience so satisfying that you forget to switch back to a larger screen! There is a reason why our members consider Springbok to be the best South Africa's mobile casino. So next time you're on the move, pull out your smartphone or tablet, use the browser to access our site and join the army of travelling happy gamers indulging in their favourite online gaming activity at Springbok.