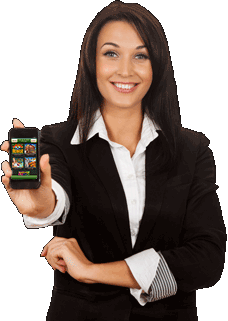 Springbok iPhone casino for iOS devices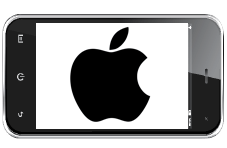 Since its release in 2007, iPhone has become one of the most popular Apple products across the world. With its striking design, diverse functionalities and available applications counting hundreds of thousands, it's no wonder you've chosen iPhone and/or iPad to keep you company and entertain when on the go. Gaming included! After all, one of the first games offered through App Store back in 2008 was a hugely popular casino game, Texas Hold'em.
Since then, gaming software providers make sure to develop their products with iPhone in mind, allowing you to experience the same gaming quality as when playing on a desktop. And the way technology is developing, who can tell what's in store for tomorrow? VR is not science fiction any longer and it's likely we'll soon experience it to the full when gaming with the help of our iPhones and iPads. Whatever happens, one thing is sure: exciting times are ahead for gamers everywhere!
The Best iPhone Casino
The iPhone has taken mobile gaming to another level and software developers readily followed. The only challenge you're facing today is finding the best mobile casino to play at, when away from your desktop. Springbok is working hard on daily basis to remain your favourite gaming destination on the go, which is why we've been graced with the title of South Africa's number one mobile casino.  Our mobile site can easily be accessed with the help of your favourite on-the-go companion, be it an iPhone or iPad. Simply use its browser to input our web address and let the fun start. No app download is needed!
Responsive and intuitive mobile site perfectly adapts to smaller screens and lets you find all of the relevant content conveniently and quickly. Our mobile library contains more than 100 games and is constantly growing. Among currently available ones you'll find numerous slots, progressive jackpots, most popular table games, video pokers and specialties. New games are being added each month, making sure you never experience a dull moment wherever you happen to be.
Mobile Games and More for iPhone devices
When you visit Springbok via your iPhone or iPad, you will also be able to claim each and every of our attractive promotions, make secure deposits and withdrawals, and contact our support team via live chat if in need of assistance. Whichever functionality you enjoy while playing at Springbok on a desktop, you can benefit from on the go as well. In fact, apart from the size of your screen, you'd hardly be able to tell the difference. But don't take our word for it, give it a try yourself! Next time you're out and about, no matter when or where, pull out your iPhone and experience what the best South Africa's mobile casino has to offer. We promise to deliver as much fun and games as your iPhone can take.