Online Payment Options for Online Casinos: Neteller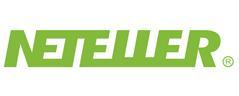 As one of the most popular payment methods in the online gambling world, Neteller is offered as a way to make deposits and withdrawals at practically every single gaming site out there – Springbok included! You may or may not have used it yourself, but there are millions of gamers out there who can vouch for convenience, speed and security of payments made via Neteller. Learn all you need to know about this E-wallet and perhaps you'll want to give it a try the next time you're funding your Springbok casino account. 
About Neteller
Neteller is owned by Paysafe Financial Services Ltd, subsidiary of Paysafe Group Plc,  which was founded in 1999 to offer an online alternative to traditional payment methods. Their products allows individuals and businesses to pay and get paid across thousands of sites, as well as withdraw cash at millions of points-of-sale and  ATM machines. Authorised by the UK Financial Conduct Authority, the company protects their members against fraud and identity theft by way of Anti-Money Laundering protocols and physical and electronic security measures. Neteller is a truly global solutions, available in more than 200 countries and supporting 22 different currencies. The company started handling gambling deposits and withdrawals in year 2000 and was apparently processing more than 80% of gambling transactions by 2005.
When you sign up for a Neteller account, you'll get access to Net+ Prepaid MasterCard and be able to use Neteller money transfer service as a fast, simple and secure way to send and receive money online. Net+ is a prepaid card offered in 8 currencies and featuring smart chip and personal identification number (PIN), 128-bit encryption and transaction monitoring. It comes with no annual nor monthly fees, and each purchase will earn you Loyalty Reward Points which can be redeemed for cash or merchandise. Net+ Virtual Prepaid MasterCard allows you to make online purchases, though as a virtual card, it can't be used at physical points of sale or ATMs. 
How to Use Neteller
Opening a Neteller account is a super-simple exercise which won't take more than a few minutes of your time. All new members will start with an unverified account (basic entry level) which will allow them to make deposits and transfer funds to an online merchant. Account can be verified simply by uploading ID documents and will then offer additional features and benefits, such as the ability to withdraw money, enjoy higher limits, and get the opportunity to apply for Net+ MasterCard. Funding your Neteller account can be done with more than 60 different methods, including Visa and MasterCard credit and debit cards, Trustly, Boku and Bitcoin.
In order to send money to other Neteller members, you'll need to access your Neteller account, select Send Money, enter your secure ID (or code generated by Google Authenticator), the amount you wish to send, and confirm transaction. Two Step Authentication is an additional security measure which requires a code from your mobile phone (that's where Google Authenticator steps in) along with your email and password. When gambling online, all you need to do is set up a Neteller account and then select this form of payment among those offered; we'll guide you through the rest.
Receiving money is just as easy and funds will be available as soon as the online merchant processes the payment. When withdrawing cash, you'll have several options with different processing times and respective fees. One can use Bank Transfer which takes 3 to 5 business days, or Member Wire with transactions reviewed and processed within 5 to 10 days. Net+ Prepaid MasterCard will give you instant access to cash in your Neteller Account. If you prefer using mobile phone to a desktop or a laptop, feel free to download Neteller Mobile App from Apple App Store or Google Play Store.
Any questions or issues when using this payment service will be promptly addressed by the company's customer support team which works round-the-clock and can be reached by email, phone or Live Chat. 
Benefits and Limitations of Neteller
If you've got any kind of online gaming experience with real cash, you'll probably know that E-wallets such as Neteller rank as the fastest deposit and withdrawal option. Equally (if not more) important is that Neteller provides the highest level of security thanks to the two step authentication method and other safety measures in place.
There are some fees attached to using this service, though. Deposits made to your Neteller account come with 1% to 9% fee for the majority of available funding options, with the exception of International Bank Transfer and Local Bank Deposit. Also, at some online casinos you'll find that deposits made by certain E-wallets, among which Neteller, are not eligible for match bonuses offered to new members.