South African Casino Celebrates World Ocean Day with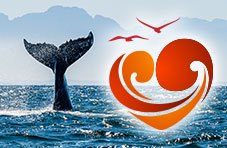 June 3, 2019, Johannesburg, South Africa (Press Release) – Recognizing the important of our oceans and the challenges they face due to pollution and the current climate crisis, June 8th has been declared World Oceans Day. This month South Africa's Springbok Casino observes World Ocean Day by publishing some Unbelievable Facts About the World's Oceans.
"70% of the Earth is covered by ocean and oceans produce 85% of our oxygen. There are more animal species in the oceans than on land!" noted Springbok Casino manager Daniel van Wyck. "Yet we know very little about what's under the sea."
As explained in the World Oceans Facts published on the casino's website, we've explored less than 5% of the Earth's oceans. They're still a secret waiting to be unlocked. We do know that plastic waste and rising temperatures are killing our oceans and that action is urgent.
"South Africans use only a third as much plastic as the average European or North American," said van Wyck. "But that doesn't mean we can sit back and relax. We must do whatever we can to stop this scary trend."
Springbok's free spin bonus for June is for the Ocean Oddities slot.
25 Free Spins on Ocean Oddities
Coupon Code: OCEANLOVERS
Available until June 30, 2019
Ocean Oddities is a cheerfully animated slot game featuring some unusual undersea creatures like a barking shark, a snail riding a seahorse and a grumpy lobster. Three or more Pearls triggers 16 free spins. It can be played on desktop and laptop computers as well as smartphones and tablets (free Android App).