South Africa loves Cycling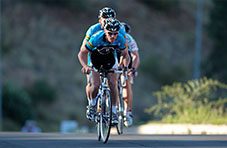 Sports such as soccer and basketball are famous worldwide, but specific sports are beloved in some regions while marginalised in other parts of the world. Due to its beautiful nature, South Africa is quite fond of cycling and nurtures the sport in both the amateur/recreational and professional sense. The cycle race scene is strong in the country and South Africans experience cycling as a fun and fast activity which can also be family-oriented, as well as a sport that is healthy, wholesome and exciting. You can find out more about cycling in SA below.
History of Cycling in SA and Famous Cyclists
The first cycling club in Southern Africa, the Port Elizabeth Bicycle Club, was founded in October 1881. Lourens Meintjes was the man who used the first racing bicycle fitted with pneumatic tires in Johannesburg in the 1890s. His achievements in Europe and USA spurred cycling throughout South Africa, and soon every city and smaller town were constructing a cycling track. In 1897 Donald Menzies & Co. manufactured the Springbok cycle in Cape Town.
Shore, F. T. Venter, P. T. Freylinck and T. H. E. Passmore were the four cyclists who represented South Africa at the Olympic Games for the first time in London in 1908.
The national governing body of cycle racing in South Africa is Cycling South Africa. It is the official regulator of road cycling, mountain biking, BMX biking, track cycling and para-cycling. Several years ago, the statistics showed that Cycling South Africa had around 25,600 registered members.
Notable SA cyclists include Robert Hunter who won a stage in the 2007 Tour de France, Greg Minnaar, a 7-time downhill mountain bike world champion, Daryl Impey, the first South African in the history of the Tour de France to wear the yellow jersey as race leader and Louis Meintjes who finished 10th at the 2015 Vuelta a España and in the top 10 in the 2016 Tour de France.
Important Events
Cape Town Cycle Tour was first held in 1978. Traditionally, it is staged on the second Sunday of March and follows a scenic 109 km (68 miles) circular route starting from Hertzog Boulevard in Cape Town down the Cape Peninsula and back.
7 Cycle Challenge was first held in 1997. It takes its name from the main sponsor, the 947 Radio Station. It takes place every year on cycle challenge Sunday (third Sunday of November) in Johannesburg and counts between 20,000 and 30,000 participants. The race is 94.7 km (58.8 miles) long.
Fun Cycling Facts
The man who scored the first Olympic cycling victory for South Africa was a mine-worker from Johannesburg. In 1912, at the Olympic Games in Stockholm, Rudolph Lewis won the gold medal in the road race of over 320 kilometres (198 miles 1,478 yards), beating more than 130 opponents in 10 hrs. 42 min. 39 sec.
South Africa has the world's largest individually timed cycle race (the Cape Argus Cycle Race), due to 35 000 cyclists taking part in it. The 94.7 Cycle Challenge comes in second.