Springbok Online Casino's Top 10 Most Played Games in 2021
What separates one slot game from another, and which attributes make a slot significantly more popular than another? Actually there are a lot of different qualities and features that make a slot more attractive, other than the important factor of a fair chance to win some decent cash!  The nature of the theme, the style of the graphics, sound effects ¬– all of these combine to provide appealing and engaging entertainment.
In 2019 and 2020 we featured the Top 5 most popular slots of the year that were played the most by our Springbok Online Casino members. Interestingly enough, most of the same slots made the cut in both years. And, would you believe, the list looks pretty similar this year! So we've expanded our top performers to include our 10 most popular slots so that some of our newcomer slots get a mention.
1. Sweet 16
Taking the top spot for the third year in a row, this slot is a clear winner. No, it's not about a young girl, but a visually enticing array of brightly coloured sweets or candy. Many of these sweet treats will remind you of when you were a kid and your favorite place was the candy store. Liquorice allsorts, chocolate caramels, fruit gums, jelly lips, gum balls, jelly beans, hard candy, lollipops … they're all there in glorious Technicolor  – giving 'eye candy' a new twist.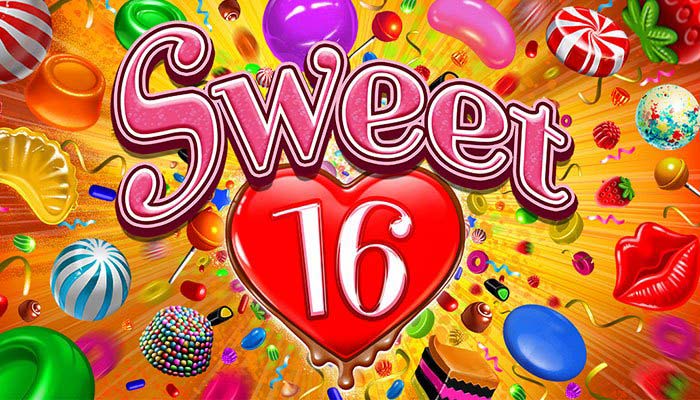 Sweet 16 has some really sweet features (that have obviously kept players coming back for more!). These include symbols that morph into different ones after forming a winning combination, giving more opportunities for another win on a single spin, and each subsequent win has a higher multiplier award. Land three or more Lollipop scatter symbols on a spin and win 16 re-triggerable free games. During this feature, Morph Magic multipliers can range up to 20x. Maximum win for a base game spin is a cool 2000x your bet.
In the mood for something really sweet? Try your luck with Sweet 16!
2. Cleopatra's Gold
Cleopatra is arguably the most celebrated figure in gaming, with a large number of slots dedicated to her, and Springbok Online Casino's Cleopatra's Gold is once again right there near the top of the leaderboard for the third consecutive year. Ancient Egypt ruled by this beguiling queen is exotic, colourful, mysterious and rich beyond imagination, making Cleopatra's Gold the perfect slot.
Cleopatra herself is the Wild, and not only does she help make winning combinations, but doubles the payout amount. Landing three pyramid Scatter symbols on the reels wins you 15 free games, and all wins during this feature are tripled. To top off the winning opportunities, there's also a progressive Jackpot, which can randomly be won after any base game spin!
Try your hand at unlocking the treasure in Cleopatra's Gold, and you could be going home with the loot.
3. Ghost Ship
The spooky (and very popular) theme of this slot is inspired by the legend of the Flying Dutchman dates back to the 1600s, when captain Hendrik van der Decken decided to sail on around the Cape of Good Hope despite a severe storm. He vowed that he would continue, even if it took him 'until Doomsday', and to this day the ghostly vessel continues to sail on the high seas, never able to make port for eternity.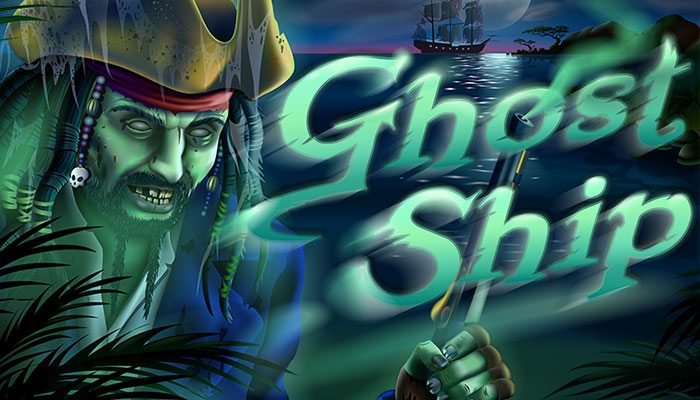 Ghost Ship's graphics expertly portray the watery grave where the actual ship lies, covered in seaweed, with its cargo of treasures, cannon, figurehead and ship's bell strewn on the ocean floor and the glowing ghostly ship that legend says can be seen on dark and stormy nights. The Ghost Captain is the Wild symbol and is also an expanding wild. The Ghost Ship is the scatter symbol and when 3 or more Ghost Ships appear on the reels, you are awarded 2 free spins for each Ghost Ship symbol plus for each Ghost Captain symbol on the gameboard. Free spin wins are doubled if the round was triggered by 4 scatter symbols, or 10x if triggered by 5 scatters. The Free Games feature can be retriggered during this round.
Ghost Ship has Major and Minor progressive jackpots, both of which can be randomly awarded during play.
If you're brave enough to take a gamble, climb on board the Ghost Ship and see if you can win that treasure chest of gold. 
4. Plentiful Treasures
This 5 x 3 video slot was only released in 2018 and made Springbok Online Casino's Top 5 last year, quickly proving its appeal to a wide range of players. Set in Ancient China, with four gods presiding over the Grand, Major, Minor and Mini jackpots ¬– yes, four Progressive Jackpots! – it is clear that Plentiful Treasures has been making a big impression on our Springbok members.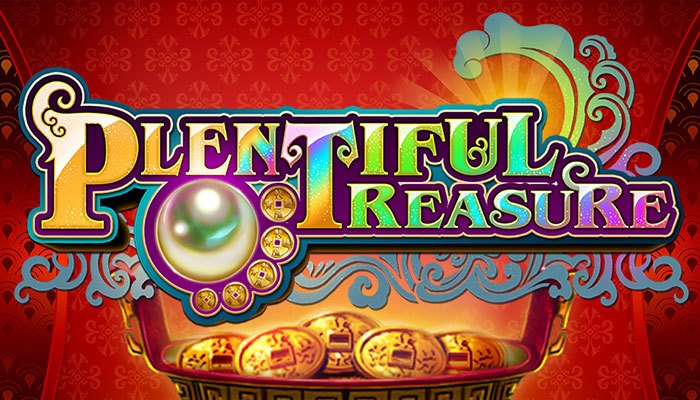 Four of the five picture symbols have golden versions, which can be activated by clicking on the pane to the left of the gameboard. The more golden symbols, the higher the stake, but also the higher the rewards, and the potential to win by having access to all of the jackpots, which can be randomly awarded during the base game or free spins rounds. During free games, the playing card symbols disappear, leaving only high-paying symbols on the reels, and providing lots of winning possibilities. Another enriching feature is the Pearl multiplier symbol that appears only on reel 3 – when it forms part of a winning combination it multiplies wins by up to 5x!
To experience the golden riches of Ancient China, take Plentiful Treasures for a spin. 
5. Achilles
Coming in at No. 5, Achilles has appeal aplenty for players. Who doesn't like a handsome, brave Trojan war hero to get you in the mood for winning? Unfortunately, Achilles himself ultimately didn't win, having died from an arrow shot into his heel by Paris (moral of the story: don't wear sandals on the battlefield!). Besides Achilles, legendary beauty Helen of Troy ¬– 'the face that launched a thousand ships' ¬– features in this popular slot.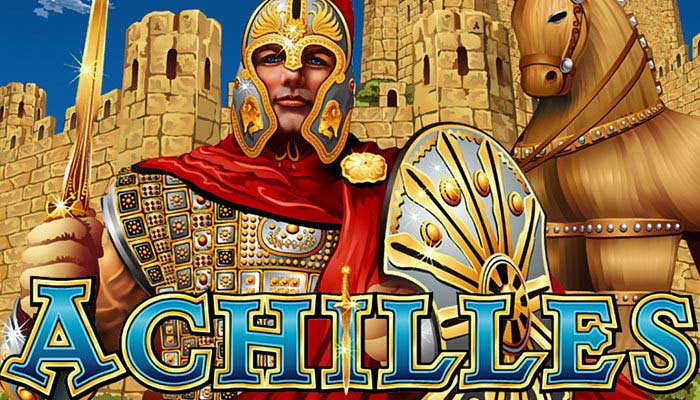 Besides the randomly awarded progressive jackpot (always a big draw card), Achilles has some other great features. It offers two Free Games features: Feature 1 is when three Achilles Wild symbols appear on the gameboard, the player must choose one Achilles symbol to reveal whether they have won 15, 20 or 25 free games. During this round, the Troy scatter symbols are replaced by Achilles or Helen symbols; In Feature 2, 10 free games are awarded when 3 or more scatters land on the reels and all wins are doubled during the round. In addition, free games can be retriggered by landing three or more mixed Troy and Achilles symbols.
Together, Achilles and Helen make a winning combination, and so can you!
6. Halloween Treasures
This 5 x 3 video slot features Dracula, a witch's hat, Jack-o-lantern, magic potion and melting candles, all very spooky and atmospheric, with it's deep shades of blue and fiery golden symbols. A Halloween-themed slot makes for great entertainment and Halloween Treasures doesn't disappoint, as our many fans of the game at Springbok Online Casino can attest.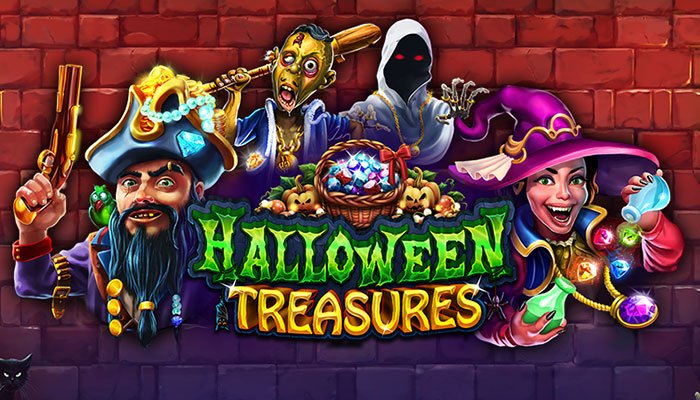 Similar to Plentiful Treasures, this slot has golden versions of its symbols, which increases the minimum bet amount, but maximizes the potential wins. (Also they look amazing, glowing eerily in the dark.) Importantly, the more golden symbols you activate, the more jackpots you have access to winning, from the Mini, Minor, Major and right up to the Grand.
One of the slot's cool features is the Multiplier symbol – look out for the Ghoul behind the Gravestone; when this happy scene appears on reel 3 and forms part of a winning payline, you can be awarded up to 5x more.
With Halloween coming up, there's no better time to try Halloween Treasures.
7. Cash Bandits 3
Cash Bandits 3 is a fun video slot, with a bank heist featuring comic-book cops and robbers, a cop car, bags of loot, handcuffs, and a half-eaten doughnut included among the symbols. No wonder it features in our Top 10, as it's highly amusing, provides great entertainment and has a rather special and unique feature, among other attributes.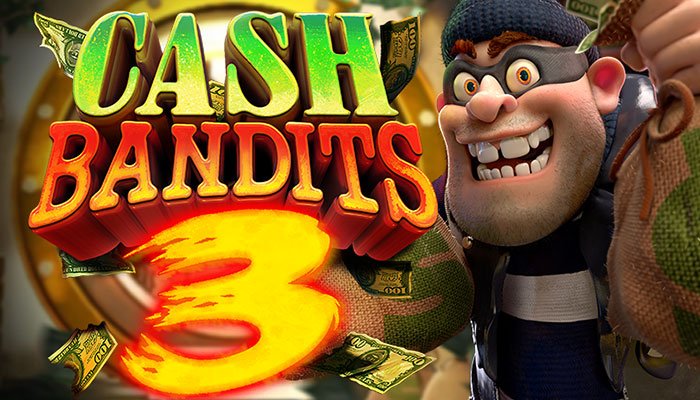 This 5-reel 3-line video slot has a local progressive jackpot, which can be triggered at any time and added to your other wins. The jackpot ranges from $250 to $1000 (or other currency equivalent). The maximum award on regular play is a cool 115,000x per bet line!
The Free Games feature is where the fun (and big wins) really begin. Initially it awards 5 free games and a 2x multiplier, but takes you to the scene of the heist – six bank vaults. Each vault requires a random code to open it, ranging from 1 to 6 digits, and you have a 10-digit keypad to select the magic numbers. The more Scatter symbols that appeared on the reels to trigger this feature, the more selections from the keypad you get, with up to 200 free games to be won, and up to a 6x prize multiplier!
It just goes to show, that when playing Cash Bandits 3, crime does pay!
8. Spring Wilds
Springbok Online Casino's Spring Wilds has an Easter theme, but if you love cute baby animals and have a sweet tooth, Spring Wilds is perfect to play anytime! This super-sweet slot game is also full of sweet surprises.
The wild symbol is the Easter egg, helping you make the most of the 25 fixed paylines, whether you land cute bunnies, fluffy yellow chicks, little piglets, adorable lambs or playing card symbols masquerading as colourful iced cookies. The scatter symbol is the basket of eggs and three or more scatter symbols appearing on the reels will reward you with up to 20 free spins, which can also be re-triggered during the free spins round.
Spring Wild's special and unique feature involves the Bonus symbol (game logo) that triggers the Lucky Streak Re-spin round when six or more are landed on the reels. All other symbols disappear and the reels are spun three times. If during the re-spins, any more bonus symbols are landed, your wins keep growing! 
Spring Wilds offers a potential maximum win of 15,000x your bet per line, so why not grab your basket and hop on over to see what goodies you can collect?
9. Cash Bandits 2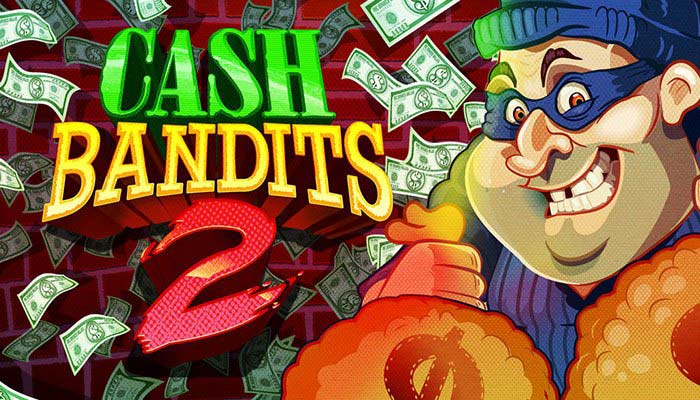 Cash Bandits 2 is very similar to its successor, Cash Bandits 3, which has kept all the same symbols but given them a slightly different, possibly slicker, graphic look, as well as retaining the vault feature, As humans are often creatures of habit, those who love Cash Bandits 2 have stayed faithful to their favourite slot, and who can blame them? Both versions provide great entertainment and plenty of winning chances.
10. Asgard
Coming in at No.10, Asgard is the place in the heavens where the most powerful and important Norse Gods live. Here, amid the clash of forged steel, thunder and lightning and a dramatic, foreboding soundtrack, you'll meet the uber-god Odin; Odin's son Thor, the god of thunder; Freya, a beautiful and virtuous goddess; and Loki, a shape-shifting god who is not to be trusted.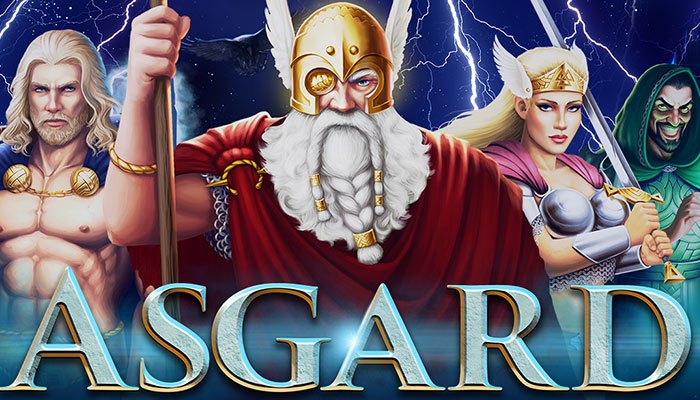 This 5-reel 3-line video slot is jam-packed full of fantastic features: the Thunderbolt Feature, Free Games Feature, Goddess Feature, Loki's Magic, Thunder God Feature and Valhalla Feature.
Just a few examples: the Free Games Feature, triggered by 3 or more scatters, provides a choince of up to 4 features; and the Thunderbolt Feature triggers randomly on any base game spin and turns up to 5 reels wild before payouts are awarded.
Asgard combines some 'serious' entertainment, with so many ways to win, especially if the gods are favourably looking down on you.