Marvel Shows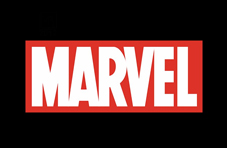 Any Marvel fans among you have at least 5 good reasons to subscribe to the Netflix streaming service - Daredevil, Jessica Jones, Luke Cage, Iron Fist and The Defenders are available for streaming online right now, which means you're a few clicks away from keeping up with the adventures of your favourite Marvel superhero across multiple seasons. Why these superheroes in particular? Well, Iron Man, Thor and Captain America have all gotten their films, and the much needed depth is added to the MCU through a secondary level of characters whose arcs you get to explore binge-watching episodes in your time off.
Most of these TV shows based directly on popular Marvel characters are counting on millions of viewers across the globe, and some have been online since 2015. Whether you're interested about the devil of Hell's Kitchen or the man with the Iron Fist, tap onto the world's best streaming service and join the Marvel Cinematic Universe - TV show style!
Daredevil
Daredevil was the first Marvel show made as a Netflix original. It is a series that centres on Matt Murdock, a lawyer who was blinded in an accident as a child. As a result he gained superhuman senses (like heightened hearing) and now uses them to fight crime and injustice in Hell's Kitchen. Played by Charlie Cox, Daredevil comes across as a dark and edgy, but compassionate superhero who can hear liars' heartbeats increase and pretty much 'see' in complete darkness while beating out the devil (pun intended) out of crooks and baddies. Did we mention he has super ninja fighting skills?
The cast is completed by Deborah Ann Woll as Murdock's perky assistant Karen, Elden Henson as Matt's long-time friend and witty partner Foggy Nelson and sensational Vincent D'Onofrio as the one of the best villains in the MCU, Wilson Fisk, aka the Kingpin. A lawyer by day and a vigilante by night, Daredevil constantly tries to maintain a balance between extensive fight sessions and his career, friends and close ones.
Devil of Hell's Kitchen
In season 1, Matt Murdock and his friend Foggy set up a law firm, as they've always wanted. They take up a case of a woman accused of murder; the evidence is strongly against her, but Matt knows she's innocent. The truth finally emerges and the woman, Karen, starts working as their assistant to repay them for helping her. Initially a side character, Karen becomes essential for the dynamics of the upcoming events. As Murdock and Foggy take on other clients, secrets of the the criminal underworld are revealed. Dressed in black as he pursues justice at night, Murdock becomes more and more involved and the newspapers are now calling him 'the Devil of Hell's Kitchen'. As the season is coming to an end, we find out more about Fisk and his intentions to take over Hell's Kitchen. In the season finale, Mat Murdock truly becomes Daredevil, the man without fear, and not just another pointless vigilante on a whim.
In a series where you can't help but root for the hero and empathise with the villain, anything can happen. Right now, two full 13-episode seasons of Daredevil are available on Netflix, with the third season on the way.
Jessica Jones
Just as highly rated as Daredevil, Jessica Jones has a strong, self-destructive private investigator as the lead character. Played by Breaking Bad's Krysten Ritter, Jessica Jones is endowed with sarcasm, dry wit and superhuman strength. As an unwilling superhero, Jess opens her own detective agency to help people as she suffers from PTSD.
An Alcoholic P.I. 'Gifted' with Superhuman Strength and Power of Flight
The first season debuted in its entirety on November 20th, 2015 on Netflix and featured the heroine in multiple attempts to piece her life back together after several tragedies. Her encounter with Kilgrave was crucial to her deciding to end her superhero career, but throughout the series she is reluctantly confronting her past. David Tennant plays the main villain Kilgrave, known from Doctor Who, and has gotten immense acclaim for his performance. Suspenseful, and more adult than other Marvel series (exploring issues of consent, post-traumatic stress disorder, rape and explicit violence), Jessica Jones is the type of series that will never have you tempted to pick up your phone and scroll through social media.
The show's cinematography took inspiration from the noir genre and features amazing effects that support the overall realistic approach of Melissa Rosenberg, Jessica Jones' creator and showrunner. The first season consists of 13 hour-long episodes, and the second one was released on March 8, 2018, having 13 episodes as well.
Luke Cage
The character of Luke Cage first appears in Jessica Jones, and later gets a standalone TV show on Netflix, with the first season premiering on September 30th, 2016. Mike Colter plays the character of Carl Lucas and his alter ego Luke Cage, a man with impenetrable skin and superhuman strength he obtained during an experimental procedure. From a fugitive Luke Cage becomes a defender/celebrity in Harlem, walking a thin line between hero and villain.
A Hero for Hire
Like Cage has powerful exterior, but on the inside he has a warm heart. Described as lovable, humble, sexy and tough all at the same time, the protagonist is actually a broken man who stumbles into trouble and heroism constantly throughout the show. Struggling with a tragic past, Luke gets mixed up in Harlem crime circles, faces an enemy from his past and deals with political corruption. The character of Claire Temple, who also appears in both Daredevil and Jessica Jones, played by Rosario Dawson, has the biggest part in Luke Cage. The protagonist develops a relationship with the nurse, who apparently has a soft spot for men with 'abilities'. The antagonists are Cottonmouth (played by Mahershala Ali) and Diamondback (played by Erik LaRay Harvey).
The second season of Luke Cage is scheduled to be released on June 22nd, 2018. Until then, you can immerse yourself in the Harlem-set adventure crime drama through the first 13-episode season and enjoy the best soundtrack in the Marvel-Netflix instalment. The very first episode may drag a bit, but the pace gets picked up soon enough.
Iron Fist
Danny Rand is the Iron Fist, a young man who was presumed dead for over a decade. During that time he was raised by monks who taught him martial arts and most importantly, to focus his chi into an all-powerful fist. As he returns to reclaim his family company, threats emerge. He is chosen to defeat the evil organisation known as The Hand, and now must find preserve his family's legacy while executing his duties as the Iron Fist.
Heavy Presence of Mysterious Forces of Good and Evil
The action-centric character of Danny Rand is played by Finn Jones, and although some people had issues with the casting the aspiring young actor played his role as he was expected to. Between boardroom politics and drug-fuelled subplots, we see Danny Rand still struggling to come to terms with his parents' death.
The show debuted on March 17th, 2017 and was Netflix's most-binged drama of that year. Quite akin to Doctor Strange and Daredevil in the aspects of melding the spiritual with the ninja stuff, Iron Fist offers an intriguing narrative that stretches across its 13 episodes. The series features characters you can easily warm up to such as Joy (played by Jessica Stroup) and Ward Meachum (played by Tom Pelphrey). Season 2 is in development.
The Defenders
Marvel's The Defenders sees the superheroes Daredevil (Cox), Jessica Jones (Ritter), Luke Cage (Colter) and Iron Fist (Jones) team up in New York City. The show is presented as a miniseries of eight episodes that premiered on Netflix on August 18th, 2017. Unlike the Avengers, the Defenders don't need to be made out of the same superheroes. Whereas in the comics the group is led by Doctor Strange, here the team assembles Daredevil, Luke Cage, Iron Fist, and Jessica Jones to investigate criminals and fight injustice in Hell's Kitchen and the surrounding neighbourhoods.
Blockbuster Episodes and Legitimate Surprises
The narrative is set several months after the events in the second season of Daredevil and one month after the events in the first season of Iron Fist. The team comes together to fight the evil organisation called The Hand, revealed in the Iron Fist. The war for New York is on. At the same time, all four protagonists continue to struggle with their respective personal issues. Elektra, introduced in Daredevil, now shines as one of Marvel's most believable and sympathetic characters. Sigourney Weaver plays the villain, Alexandra, and does it outstandingly well may we add.
Seeing the characters interact and play off one another introduces another level of entertainment and broadens the universe; Jessica's banter with Luke, fight scenes between Daredevil and Iron Fist, Elektra (played by Elodie Yung) battling Iron Fist - these are all really entertaining moments that make the show worth watching.
A suggestion: it's preferable that you watch The Defenders after watching all other four series first. You'll enjoy the Avengers-style limited series only if you've gotten to know the heroes already as well as their friends, love interests, sidekicks and nemeses. At this point it's uncertain whether The Defenders will deliver a second season, but the one season that's released ties things up nicely and makes for a fine overture for some of the upcoming seasons of the ongoing standalone shows.
You're going to need a huge bowl of popcorn to sit through the entire Marvel series pantheon, but it will be time well spent.