Gambling With a Casino App vs Mobile Browser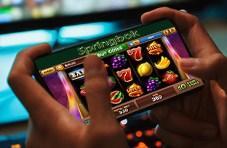 Since smartphones became more accessible and less costly, people began to rely on mobile devices to perform tasks that previously required a computer or an old-school notebook.
Online casinos around the globe adjusted to this change in our society's mentality, providing gamblers with an option to gamble on the go. More than 60% of casino members around the globe use their mobile to gamble from time to time.
But the way casinos worked on mobile devices wasn't clear: do you have to download an app to play? Or is it OK for you to use your favourite mobile browser to access the casino's website?
And at the end of the day, which of the two options is better and why? If you want to play at the Springbok mobile platform, what do you need to do?
In this article, you will get an answer to all those questions, which hopefully will serve to make gambling more accessible to you as you travel.
Which Option Is Better?
Before we rule in favour of one option or the other, it is crucial you understand the difference between using your smartphones' browser and an app to gamble.
Mobile apps are designed to serve people who gamble regularly, providing them with immediate access to the best games with minimal effort. This option is suited for people who plan on playing in advance, people who take the activity seriously and are loyal to the gambling venue they frequent.
However, according to statistics, only about 20% of gamblers prefer to download apps when they are interested in placing real money bets. The reason behind it lies with the fact that most people don't get up in the morning knowing they will want to gamble at some point during the day, so they don't prepare for this particular scenario.  Their online gaming is more spontaneous than that.
That is why most people prefer to access casinos through mobile browsers. This option is suited for spontaneous people who go with the flow. It requires no planning ahead as you enter your casino of choice, log in to your account, and all the games will appear at your fingertips!
Since the majority of gamblers prefer to use mobile browsers to access their casino account, gambling venues prefer to focus on making mobile-friendly interfaces that you'll be able to access from any device.
Only a few major casinos chose to design special apps for dedicated players, as this option is considered more prestigious and they wanted to show their members some appreciation. But in general, those casinos only did that after making sure the gambling venue is compatible with all mobile devices, as they still wanted to appease the masses.
So in short, here is why most casinos - Springbok included - prefer to provide you access via a mobile browser:
Immediate access to all games without the need to download anything.
Available on all devices, while apps are designed to suit specific operating systems and might not be available on the device in your possession.
No need to upgrade anything and any content updates occur immediately and without delay.
So at the end of the day, you can find some casino apps out on the market if you prefer this option, but most casinos can provide you with the option to access the games via a mobile browser, and that's that.
Best Mobile Browsers for Gambling
In the past, most iGaming developers used Flash to create casino games, but that started changing since the HTML 5 technology appeared on the market.
HTML 5 games are faster and more accessible, as the tech is compatible with most devices. Although you might still encounter the older Flash games from time to time, most casinos have already moved on to the newer tech.
However, it should be noted that currently, not all browsers support HTML 5 in all its aspects. If you have an Android device, you should stick to internet explorer, as this is the optimal browser you can use. In case you need some backup options, you can also use Firefox, Chrome, or Edge.
In Conclusion
Although mobile casino apps are available for you to download, using your mobile browser to play games is easier and more accessible. So if you are planning on gambling on the go, nothing will be able to stop you!