Into the Future: Online Games and What Players Want from Casinos like Springbok Casino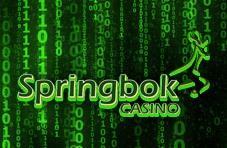 As generations unfold, players demand different gambling experiences.  The trends and pop culture of the day are defining factors that determine what consumers want in terms of fashion, décor, architecture, consumables… and entertainment, that massive money market that includes gambling as a niche.
We at Springbok Casino are aware that the online games we supply have to adapt in order to satisfy these demands - and there's no reason to believe millennials and the generations that follow will ever change this eternal cycle.
Fifties and Sixties - Slots, High Stakes and Sexy Showgirls
What players wanted in the fifties and sixties was the glitter glamour and showbiz hype of land-based casinos like the Golden Nugget and The Sands.  Gambling destinations ultimately evolved from the dark, dank and decidedly crummy sawdust joints of Downtown Las Vegas to the neon-lit Citadels of wealth that still populate the Strip today… albeit with dwindling numbers of patrons.
In keeping with the transformation from drab and ordinary to the ooh la la era when mobsters, their molls and Frank Sinatra ruled the city, casino games evolved. 
The casual games of craps and poker that were played by the rough and ready on street corners and in saloons and Louisiana riverboats took on the dazzling shine of a reinvented Vegas.  High stakes tables, packed into exclusive gaming rooms known as salon privés, began to offer sophisticated versions of the online games of today.
Slot machines soon lined the walls in vast and luxuriously opulent gaming halls, where jackpot wins were loudly announced in crescendos of coins and the jingle jangle of sounds.  Smoking and drinking were allowed and even encouraged and the cashiers' cages handled millions of dollars each and every day.
Up until relatively recently, B&M casinos were where it all happened.  Legions of punters travelled from all corners of the globe to experience the glitz and slightly seedy appeal of hot and trendy gambling destinations like Vegas, Macau, Monte Carlo and Atlantic City.
Late Nineties - The Great Leap to the World Wide Web
By the late nineties, gambling had made the great leap from main street sportsbooks and lavish casinos to the infinite expanses of the World Wide Web.  Along with Springbok casino and hundreds of other gaming sites, dozens of software suppliers popped up offering ever more voluminous and enticing online games suites.
Slots took on the creative nuances of animated feature films.  Table games were initially utilitarian but soon became slick, functional and snazzy.  The best skill-based games began offering players multiple views of the game layouts and game play to create a new and improved version of the brick and mortar casino experience.
At the height of slots mania Springbok casino was - and still is - one of the chosen gaming destinations online. During these epic times you could find exotic game themes featuring colourful characters of history, fantasy, mythology and cinematography.  
The simple reel-based genre of online games had an eclectic array of game structures and mechanics that extended from 3 reel one payline games to 6 reel masterpieces with 1024 plus permanently active pay ways.
Bonus features were ramped up from nudges and holds to cascading and expanding wilds, rollicking free spins, magic multipliers, random jackpots and guaranteed wins.  Despite the passage of time, these blockbuster video slots are still the central showpieces at the best online and mobile casinos in cyberspace… and that includes Springbok Casino, of course!
Virtual poker, blackjack, baccarat and roulette were - and still are - available in dozens of super cool variations. Poker hopped and skipped its way onto console-like gaming machines and deftly added 'video' to its title to deliver a one-on-one action version of the conventional card game.
By the time we'd taken a second look, classic casino games had become seriously smashing objects d' art with real money payouts at their core.
Naughties - Live Streaming of Casino Classics  
Fast forward to around 2003 and the action at live tables was streamed in real-time from studios and casinos in faraway places directly to your PC or smartphone.  In this iteration of on-demand gambling, players can chat to the live croupiers and enjoy the multiplayer action at the tables from the serene comfort of their man cave, ladies' boudoir, study or living room.
Now, as the millennials come of age, gambling and the online games that define the industry are due for another major shake-up.  Along with where a new generation of players will get their wagers away is how the configuration of the online games is expected to change.
The Future - Crossover Between Casino Games and Video Games
What will the online games of the future look like?  Pundits are predicting a hybrid between conventional casino games and the types of multi-layered open world video games that have taken the world by storm.  Think Apex Legends, Mortal Kombat, Red Dead Redemption and Blood and Truth and you've got the idea!
Players may soon be able to enter a world where playing casinos games for real money are one of the in-game quests they can use to score points and level-up… and keep the cash they win at the same time.  
Battles between player avatars are tipped to become new age boxing bouts and MMA fights that the rest of the community can bet on as they do on heavyweight boxing matches at Madison Square Garden, the Rose Bowl and the Louisiana Superdome.
Predictions are that players will be able to purchase casino chips with in-game currency and participate in a game within a game at the open world's resident casino - now how's that for a tantalising prospect.  Imagine a bit of role playing as a heroic hunter in a power-packed exosuit but with a high stakes casino cash game available on the side!
Gamification and the Social Component are Key
As sharing and social networking is so huge, online casinos are expected to create vast social platforms where players can compete against each other in tournament-style events.  They'll earn leaderboard points along with traditional payouts, points that can be converted into cash, chips or merchandise at participating retail stores.
Gamification is expected to take centre stage and the cross-over between the casino and social networking platforms is core to how and where the next generation gamblers will do their thing.
One aspect that will never change is that people want to get paid out when they hit a blackjack, form a five card trick or achieve the jackpot combination on the reels.  Rather than revelling in their wins in total anonymity, the new kids on the block want to shout out to a world that's constantly watching.  
Future casino games will have to have all the attributes of real money gambling but with the added allure of console video games - with their avatars, quests, gorgeous worlds and social interaction - scripted in… or vice versa.
By all accounts, the online games of the mid-21st century will be a perfect blend of both… and with AR, VR and the use of cryptocurrencies as key ingredients.  Imagine playing games like Star Wars Jedi or Wolfenstein Youngblood but with the opportunity to win money betting on in-game lightsabre fights, live sports or casino games integrated into the action!
At Springbok Casino we're at the forefront of gaming innovation… so what this space!