Can Playing Online Casino Games be Part of an Investment Strategy?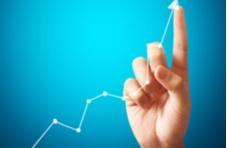 Investing money is key to long term financial health.  If you want to survive in a post-work world it is essential to have a nest egg.  The problem is there are not many safe havens around these days that offer attractive returns.
Markets are jittery, fund managers are skimming too much off the top and commodity prices are so volatile it's difficult to decide whether to invest in oil, gold or agricultural products.
The Search for Investment Unicorns 
Smart investors are searching out of the box for investment unicorns - and some believe playing online casino games or betting on sports or the horses is a viable way of turning cents into rands.  That is after all, the core of any investment strategy - to grow value.
In the world of stocks, shares, unit trusts and exchange traded funds, online casino games may seem out of place.  When you really think about it, any investment carries risk - markets crash, commodity prices decline and share prices plummet. 
All Investments Carry Risk
Often, it is more to do with a US - China trade war, an unprovoked attack on an oil tanker or an unscrupulous and corrupt CEO that sends your meagre investments into a tailspin.  What is more alarming is you really have no control over the situation at all! 
Once an investment like a share or unit trust is on a downward spiral, there is no going back.  You can't try again to recoup your losses. 
If you've got any sense at all, you will leave your cash locked into the investment until such time it starts to regain its value… and this can take several months or even years!
With Online Casino Games You Can Quit Instantly 
With casino games you do have a distinct advantage.  You can obviously choose the game you want to play and you can decide how much you want to invest in small increments - aka bets. 
That applies to all investments but with online casino games, you choose when to quit - and you can quit instantly.  If you hit a losing streak you can also easily shift to another game or gaming category in the hopes of turning your fortunes around.
Playing real money games at Springbok Casino is not a long-term investment like a share or a fixed deposit.  It is immediate gratification… whether you win or lose.
How can you mitigate the risk associated with gambling as an investment strategy?  By applying the same criteria as you would to any other mainstream investment.
Assess Your Risk Profile
Before you saunter through the virtual doors of Springbok Casino with a bankroll brimming with cash, you should have a clear idea of your appetite for risk. 
In other words, are you prepared to go for broke and only play high stakes on online casino games with large payouts and progressive jackpots?  Or are you more intent on implementing a low risk and low reward strategy? 
Once you have figured out your risk profile, you will be better placed to choose the online casino games that fit in with your risk assessment.
Assessing risk is what a good financial advisor does on your behalf.  He or she looks at how much you've got to invest and how long you've got to realise potential returns. 
If you are a low to mid income earner who is reaching retirement age, you will be allotted a low risk status and  be advised to invest in the likes of the money market, fixed deposits or balanced funds.
Conversely, if you are young and gainfully employed, a high-risk investment strategy is the way to go.  That can mean investing in top 20 companies, tech start-ups, cryptocurrencies or any other innovative ideas that have the potential to reward you beyond your wildest dreams… or flop!
Play Online Casino Games with the Highest Potential Returns
A smart investor is one who knows how to pick value based on past performance and yield.  Investments that have a historical track record of delivering good returns is obviously a sound investment.
You can apply the same logic when you play online casino games at Springbok Casino South Africa.  How?  Well there are categories of casino game that have a better average return than others.
In the gambling world this is known as RTP - return to player - and it is quoted as a percentage.  It is the portion of all the money that is spent on a particular online casino game that is paid out to players as winnings. RTP is the direct opposite of the house edge.
What are the online casino games categories with the highest RTPs and the lowest house edge?
The skilled based tables games like blackjack and craps and video poker variants such as Jacks or Better and Aces and Eights are high RTP, low edge games.  They are also some of the best investment opportunities at Springbok ZAR Online Casino!
If you want to realise the best real money returns playing high RTP online casino games you have to know how to play the game perfectly.  That of course means doing your homework - learning and memorising a strategy that corresponds with the game.
Only Invest Surplus Cash 
The first and most important investment rule is; only invest cash that is left over at the end of the month and once you have covered all your financial obligations - bond, vehicle repayments, school fees, medical aid contributions and so on.  Why?  There is always the risk of losing an investment.
The same rule applies to gambling online.  Never, ever wager money you cannot afford to lose.  It is just plain dumb and a one-way street to debt.
Can playing online casino games at Springbok Casino be part of an investment strategy?  The quick answer is 'yes' but only if you have a diversified portfolio, understand the risk involved and choose games based on the odds!