Best UX at the Mobile Casino South Africa: Native App or Responsive Website?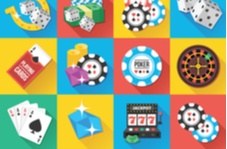 The mobile platform is the fastest growing communications platform in history.  According to recent stats, there are more mobile phones in Africa than there are people - and Africa is considered part of the so-called Third World!
Everybody and anybody is using a digital device to surf, chat and interact.  Right now, there are more people getting their gambling fix at a mobile casino South Africa than ever before.
The best online casinos - and by that we mean Springbok Casino of course - are well aware of the explosive popularity of the mobile platform. 
Optimised and Flawlessly Designed Mobile Casinos that Fit in the Pocket or Handbag
All of the top ranked gambling destinations in South Africa - and across the world for that matter - offer optimised and brilliantly designed casino experiences that can literally slip into a pocket or handbag.
Some gaming brands have developed native apps custom engineered for a particular operating system like iOS, Android or Windows Phone. 
Others have created sophisticated and responsive gambling websites that seamlessly display on any screen size and on any device, from desktop and laptop to smartphone and tablet.
Springbok Casino: A Native App and Responsive Mobile Platform 
As one of the undisputed leaders in the remote gaming niche, Springbok Mobile Casino south Africa is available in the form of a native app for Android and as a responsive instant play website.
In terms of content, both versions of Springbok Mobile Casino South Africa are equally imbued with a consummate selection of Real Time Gaming developed casino games - slots, table games, video poker and speciality games like bingo and Keno.
Banking and customer support services are intuitively accessible on both the app and the website and the bonuses and promotions are matched across the board.  
As the mobile and instant play clients at Springbok Casino have the same products and services, is it simply 'horses for courses' or is there a discernible difference in functionality and performance? 
With that in mind the question is - which of the two mobile platforms provides the best user experience?  Is it the mobile app or the responsive mobile casino site?
Springbok Mobile Casino South Africa: The Responsive Site 
A responsive website is just like any other website.  It is a series of HTML pages that are linked together and accessible via a web browser.  All you have to do is type in the URL and you are well on your way to gratifying your gambling fix.
The only difference is that the site's design automatically adjusts to fit any screen size – be it a 17 inch laptop screen, a 6.5 inch smartphone display or a 24 inch HD LED desktop monitor.
One Size Fits All Real Money Gaming Solution
The web-based version of Springbok Mobile Casino South Africa is not only a 'one size fits all' gaming solution, it is compatible with all operating systems from Windows and Mac to iOS, Android and Blackberry.
In this mobile iteration Springbok Mobile Casino South Africa and its myriad casino games is stored on servers on the cloud. That means it does not devour your device's storage but it is slowed down by fetching data from the server.
When new games are released or a posse of exciting bonuses and promotions are unleashed on unsuspecting players at Springbok Casino, the site unobtrusively updates to offer a fresh and equally bold mobile casino experience.
A responsive site has a special design based on CSS Media Queries to enable cross-screen size compatibility but it is this special design that is behind the site's comparatively sluggish load time.  
Pros and Cons of Springbok Casino Responsive Website
Here's a recap of the pros and cons:
Fits any screen size
Compatible with any operating system and device
Has no impact on device storage
Updates automatically
Slightly slower loading and data retrieval times
Springbok Mobile Casino South Africa: The Native App
A mobile app is custom built for digital devices and a specific operating system.  In the case of Springbok Mobile Casino South Africa, the app is a native app for smartphones and tablets running on the Android operating system. 
Due to its ready-for-device development framework a mobile app allows for quick and consistent operability and performance.  In essence a mobile app lives in the medium and does not try and adapt to it.
What that means is it functions seamlessly with all the device features, from augmented reality and animation to enhanced graphics display.  When you play casino games on a mobile app you are guaranteed a rich and immersive user experience.
High Speed Fully Integrated Made for Device Gambling Zone
With the Springbok Casino app, you can anticipate a high speed real money gambling experience defined by maximised performance.
On the downside, a mobile app has to be downloaded, installed and stored on the device.  That means it takes up a hefty chunk of your device's memory. 
Moreover, as a native app it is only compatible with one particular operating system.  You also have to install the app all over again in order to enjoy the latest updates to the Springbok Casino gaming software.
Pros and Cons of Springbok Casino Native App
What are the key advantages and disadvantages of installing the Springbok app on your phone or tablet?  Let's take a quick look-see:
Optimised digital design and UI/UX
Performs at higher speeds
Integrates perfectly with device features
Built for the Android OS
Takes time to download and install
Updates require an action on your part
Takes up device memory 

 

 
Enjoy a Mobile Gaming Experience on Par with the Best
As you can see there are pros and cons associated with both iterations of our star rated mobile casino South Africa.  Despite a few differences here and there, both platforms offer a gaming experience that it is on a par with the very best. 
Sign up at Springbok Casino and see why we are voted the best casino in Africa!