Top Tips for Surviving the Coronavirus Lockdown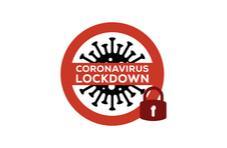 It's official.  As of midnight on Thursday 26 March 2020 South Africa went into full-blown lockdown.  That means no wild parties, no sundowners on the beach and no socialising at all.  It's for a good cause… and that of course is to save humanity from a pandemic that is simply not letting up.
What that means is all of us have to find cool and creative ways of getting through the next few weeks. Spending a couple of hours playing real money games at the number one online casino South Africa is a given!
The burning question is what on earth do you do for the rest of the day when the doors are barred and the windows shuttered?  Going through a few gym or yoga routines on the balcony or lounge floor is a great way to start the day.  Preparing a full English breakfast is another!
That may get you to around 11am… and then what?  How do you get the hours to pass without going stir crazy?  Here are a few suggestions that can dovetail perfectly with those short, sweet and always entertaining gambling sessions at Springbok Online Casino South Africa:
Haul Out the Board Games!
Playing board games can kill a few hours provided you are not in solitary confinement.  The good old faithfuls like Scrabble, Snakes and Ladders, Monopoly and Trivial Pursuit may seem a bit dated but they probably still have plenty of mileage to keep you, your partner, kids or house mates suitably entertained.
You can supe up the winning – and losing – sensation by putting a few rand on the game but desist from raiding your children's piggy banks as that's so not OK!
When you tire of buying up real estate or answering quiz questions on history, art or literature, you can order a tranche of new board games (and even puzzles) from our invaluable delivery service provider, the one and only Takelot.com.  Yep – these have been classified as part of 'essential goods'!
What snazzy new board games are available at your fingertips?  How about Codenames Duet; Witnesses - The Right-Conscious Board Game, Laugh My Ass Off or the Azul strategy game?
There really is something for everyone in that small board game batch – from secret agents and assassins, youth-oriented misdemeanours, silly joke telling and ridiculous props and palace décor with a Moorish twist.
What you do have to take into account is the inherent limitations of board games.  Let's face it, game pieces, quiz questions and illustrated cards pale in significance when compared to the animated RTG casino games you can play right now at Springbok Online Casino South Africa!
Learn How to Do Tricks with a Beer Can
You are now thoroughly exhausted from exercising the body and brain and in need of a bit of liquid fortitude… it is after all well past midday.
In tribute to the Corona beer virus – which by the way is one of several bits of false news that is doing the rounds – sinking a few local brews makes perfectly good sense.
What better way to avoid the so-called beer virus than with an ice-cold pilsner, stout or pale ale?  Once you have quaffed back the contents you can amuse yourself by mastering one or two beer can tricks.
How about the one where you get the can to balance on its side?  It's really quite easy.  All you have to do is snap open the can and drink about two thirds of the beer.  Then it is simply a matter of getting the balance right so that the can stands teetering on one side!
Then there's a trick that relies on patience, practice and the fine art of illusion.  Get the timing down pat and you can create the effect of a beer can floating in space.
Firstly, you have to empty the can of its contents and hold it near its base with your thumb on the one side and your fingers on the other.  Slowly release your grip and simultaneously move your fingers gradually upwards and it will look for all the world like the can is suspended in thin air! 
Psst… if you want to become a real pro, dip your fingers into a bit of butter or oil so that they slip easily up the can.  Now isn't that more interesting than buying into that bull about the beer coronavirus being behind the outbreak of Covid-19?
Unfortunately, this pastime might not last you all throughout the lockdown as the sale of alcohol has been prohibited!  So, stick to those board games or play at your online casino South Africa, Springbok Casino, and savour those brewskies for last!
Pick Up a Best Seller
After all that activity it's probably a good time to settle back with a good book.  You can download and read the best sellers on your Kindle, but too much screen time is never a good thing…  So why not text your neighbours and do a carefully orchestrated social distancing swop?
There are plenty of great reads out there.  Hilary Mantel's exquisitely crafted historical novel, The Mirror and the Light; Liz Moore's heart-wrenching suspense thriller, Long Bright River and Ottessa Moshfegh's haunting horror story with its liberal smatterings of black comedy, Death in Her Hands will all make you infinitely grateful that you are literally locked up indoors!
When the suspense becomes overwhelming, you can swop the spine tingling stories for a bit of light entertainment in the form of progressive jackpot slots at Springbok Online Casino South Africa!
For the kids, Audible has made all their children books available for free!  This means you can enjoy your romance or suspense thriller novel, or gaming at our online casino South Africa, while the kids are equally entertained!
Concoct a Few Cocktails for the Bewitching Hour
By now you are heading to the time when the sun kisses the horizon leaving a kaleidoscope of colours in its wake.  That my friends is cocktail hour when the silver shaker and ice maker get to do a duet.
Instead of limiting your cocktail-making geography to crème de menthe topped with Amarula – which we all know is a South African Springbok ek se – how about concocting a Cuba Libre, Black Russian or Cosmopolitan for a bit more worldly flair?
We also suggest you make a jug of Bloody Marys or better still a pitcher full of the black rum-based Painkiller to get your 'morning after' mojo on.  That said, remember, once the grown-up juice is gone, it's gone!  So use sparingly...
If you are still upstanding after your globe-trotting foray into cocktail making, why not fire up the game engines at the best-ever online casino South Africa for a bit of real money gambling on blackjack, roulette, Caribbean Stud or baccarat?
It's not only the games that offer respite in these arduous times - there's a slew of great bonuses and promotions at Springbok Online Casino South Africa, some of which are entirely free!  Why not shore up your bank account any way you can?
That my friends is how you get through the day – all 21 of them – and keep covid-19 well at bay!  Lastly, please stick to the lockdown rules and regulations as we'd hate to see those 21-days turn into 21 more!