Covid-19: Can South Africa Dodge the Bullet?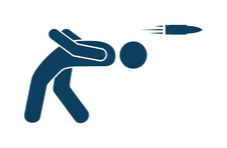 Covid-19, that nasty little offshoot of the Coronavirus 2, is wreaking havoc across the world.  Currencies are tumbling, economies are in an awful state and casualties are mounting day by day… all because of a virus identified by some as the corona beer virus!
Most of the world's population is hunkering down, practising social distancing and getting really adept at playing real money casino games.  Life as we know it is on pause and there's no sign things will ever return to normal any time soon!
High Income Countries are Falling Like Dominos 
What is notable about this pandemic is that it has decimated populations in high income countries, such as the UK, USA, Italy and Spain.  Right now, in the USA there are more than 1,2 million confirmed cases and around 73,000 deaths.
Across the Atlantic, the UK recently recorded the highest death toll in Europe with 30,150 victims.  Spain and Italy are not far behind in both case load and mortality rate.
Aging demographics have been mooted as a possible weak link in wealthier nations.  The colder weather is another element that has been red flagged.  At this point, postulating about age and weather is conjecture rather than fact.   
One thing we do know is the delayed response to the so-called beer virus by many first world countries left healthcare systems in total disarray!  Fortunately, South Africa learned from these mistakes and imposed a level 5 lockdown to allow the health minister and his cohort to prepare for the widely anticipated Covid-19 onslaught of Africa. 
For the rest of us, lockdown simply meant taking up a permanent position in front of the PC with Springbok Casino games as sparkling company!
Why Has Africa Largely Been Spared… Climate? Age?
If the coronavirus is as deadly as the statistics suggest, why hasn't it exploded across a continent like Africa where poverty, corruption and dysfunctional governments are prevalent?  Is it the warm autumn weather that is responsible for arresting the infection rate?  Or is it the fact that Africa has a predominantly young population?  
When you cast your eyes across the southern hemisphere to South America, a continent that shares a similar climate and many of the more alarming health, corruption and governance characteristics of Africa, the stats there tell a very different story. 
South American Countries Feeling the Heat
At the top end of the infection scale, Brazil has the 9th highest number of confirmed cases in the world.  To date, nearly 8,600 Brazilians have succumbed to the disease. 
At the time of writing, Peru stands at 54,817 cases and 1,533 deaths, Ecuador has 29,420 cases and 1,618 deaths and Colombia's stats are 8,959 cases and 397 deaths – all are way above South Africa's 7,808 cases and 153 deaths.
What that appears to suggest is that climate may not be a significant factor when it comes to the rate of infection. How about the age theory?  Well, let's take a look at the median ages around the world.
Africa Has the Lowest Median Age on the Planet  
With an average age of 43.1 years Europe has the oldest population in the world, followed by North America at 38.6 years, South America at 32.1 years, Asia at 32 years and the Middle East with a median age of 30.7 years.  Africa on the other hand has a median age of a mere 19.7 years, with South Africa clocking in significantly higher at 27.6 years.
What that tells us is South Africa has a youthful population, a population that loves to jive, party and get their wagers away on the best ever RTG casino games online. 
Now consider the fact that it is predominantly older people or people with underlying health issues who are most at risk of contracting the virus and age could well be our saving grace!
How About People Living with HIV-Aids and TB?
That brings us to another dilemma.  If existing health problems do heighten the risk of infection, why haven't there been major outbreaks of SARS-CoV-2 amongst people living with HIV-Aids and TB? 
To date there doesn't appear to be any alarm bells ringing in this respect despite the fact that many renowned scientists predicted an HIV, TB and virus free-for-all.  Has South Africa dodged the bullet?  Without jumping the gun, as the people in the know continuously remind us, it is far too early to tell. 
The initial signs are, however, pretty positive and as long as we continue to wear masks, practice social distancing, keep our hands sparkling clean and surfaces disinfected, we may just buck the global trend and give Covid-19 aka the beer coronavirus a smart kick in the backside!
What You Can Do to Flatten the Curve
Besides exercising regularly, avoiding smoking and doing all the proper stuff in respect of hygiene, you can prevent the spread of infection by keeping yourself to yourself.  For the socialites out there, self-isolation is a major challenge but if you know how to occupy yourself properly… time really does fly.
That's why we urge you to register an account at Springbok Casino South Africa right away.  Many of you probably aren't aware that all our casino games are available in the fun mode – and that means you don't have to spend a cent to enjoy dazzling animated entertainment on-demand!
Play the Best Springbok Casino Games… on the House!
When you are ready for an authentic casino experience where winning ZAR is part of the package, you can deposit funds into your account and exploit an optional multi-tier deposit bonus that's doled out to new players.  What that in effect means is you can play casino games on the house… and retain the winnings too! 
Lockdown doesn't have to be a lonely and frightening experience.  Simply sign up at Springbok Casino online, settle into a comfortable position and play the best casino games whenever there's a quiet moment in your day. 
You can even check us out right now for free by using a R250 no deposit bonus – and do your bit to flatten the curve by staying firmly in the hot seat!