Best Investments in the 2020 Economic Meltdown? Solid Tips with a Fair Bit of Guesswork!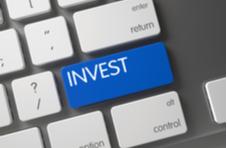 As you tap into the myriad delights of our online casino South Africa it's a good time to strategize – not only in terms of the games you choose to play, but how you are going to mitigate the economic effects of the looming global meltdown.
Invest in Crude Oil? No Way!
What was a great investment in 2019 is no longer a sure thing in our incapacitated world.  Take oil as a prime example of what was but no longer is.  In fact, the cost of brent crude has plummeted to an unprecedented record low.
Just a few months ago, the barrel price of crude oil was astronomical.  Now, with demand no more than a blip on the radar, oil is a has-been with prices lurking in negative territory.  That is for the foreseeable future in any event.
How About Real Estate?  Maybe… But with a Decade's Wait for ROI 
How about listed property, or even buy-to-let?  Well, that sector has been so badly torpedoed it is barely afloat.  Tenants are either skipping their rental payments or exploiting payment holidays.  Some property owners who relies on rental, not only as an ROI, but also to stay afloat, are hanging on for dear life in rough seas right now.
On the other hand, new buyers are as rare as hen's teeth; house prices have plunged to all-time lows and there is a good chance the real estate market will take decades to recover and turn on the charm.  There is simply too much uncertainty and would-be home buyers have pumped the breaks, with good reason. 
What About Gold?  Show Me the Shine! 
Even gold, the go-to guy whenever things get really tough, has really not dazzled as it should.  Sure, there have been a few rallies here and there but overall, commodity prices have either dived or flattened.
If you are one of the lucky few who still has a steady income – let alone a slush fund that needs investing – you may want to give the online casino South Africa a temporary break.
There has never been a better time to weigh up investment options and despite all the noise, there may still be a few big winners here and there that are worth a lot more than a punt.  
A Diversified Portfolio is First Prize
The trick is to diversify your portfolio so that you are well-positioned for the inevitable upswings – and believe you me, they are closer than you think.  "Why?"  you may ask.
Well, with rock bottom interest rates and the US government showing an appetite for quantitative easing, equity markets are on a steady upward trajectory.  For savvy investors, that is a good thing!
Cash is No Longer King
Right, we have now ascertained that global interest rates are low and likely to remain that way for some time to come.  That of course means cash is no longer king – not when the annual yield in South Africa is languishing at around 5,5% to 6%!
Even the growth of luxury assets like vintage cars, original artworks and rare whiskey and wines has been subdued – and that is an anomaly, especially in times of strife. 
Pundits believe it is the enforced inactivity of traditional sales platforms like auctions, that is largely to blame for the below par performance of the luxury asset market.
Finding Value - Springbok Online Casino South Africa Can Show You the Way
Where can you find value?  We recommend playing it safe by playing real money casino games at the number one online casino South Africa – you may inadvertently be onto something!
According to the investment gurus, it is the companies that have boomed over the past few months that offer the most exciting opportunities – and it doesn't take a rocket scientist to figure out the big winners in this regard.
Top Investment Sectors for 2020
If you've got hard cash lying about, these are the sectors you should be investing in – video streaming, conferencing, online retailers, health, technology, renewable energy and gaming… and that is where the likes of Real Time Gaming and Springbok Online Casino South Africa can make you rich!
The good news is you don't have to limit investments to shares in one or two companies.  You can hedge your bets, so to speak, by ploughing money into unit trusts or exchange traded funds (ETFs) that offer a basket of shares in targeted companies, both local and international.
That effectively means you can buy your tiny slice of listed blockbusters like Tesla, Microsoft, Betsson, Zoom Video Communications, Amazon and Flutter Entertainment via a South African trading platform in ZAR!
Maximised ROI Means More Time to Play Cash Games Online
While you ponder your options, you can boost your potential investment earnings by registering an account at the best online casino South Africa… and by that we mean Springbok Casino of course.
We will even fund your account with R250 free smackeroos that you can use to check out the games and sleek and sassy software performance.  If you are satisfied with your experience, you can confirm your membership of the Springbok Casino community.
Sign Up at Springbok Online Casino South Africa and Earn Dividends
As a paid-up player at Springbok Casino you'll not only have the opportunity to play real money casino games for prodigious payouts, you'll automatically qualify for a welcome bonus that keeps on putting a smile on your face - and an R11,5k smile at that!
Stay a little longer in our mesmerising world of animated video slots, classic table games and low edge video poker variants and you can benefit from a posse of promotions that vary from auto-generated comp points and deposit bonuses to cashback on losses.
At Springbok Online Casino South Africa every deposit you make is a low-cost investment that really can pay dividends!