Who Will be the Next James Bond?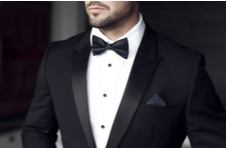 James Bond is the quintessential spy.  On the job he is rugged, fearless and lethal.  Off the job he is a suave good-looking lothario with a wandering eye.  Sean Connery, Timothy Dalton, Roger Moore, Pierce Brosnan and Daniel Craig have all played 007 – but who will be next to fill their shoes?  Play baccarat at the online casino South Africa and you could be in with a shout!
The Movie Franchise with a 60 Year Run
As a movie franchise, the James Bond series has enjoyed a protracted run.  It all started in 1962 with Sean Connery in the role of the fictional secret agent in Dr No.  Now, almost 60 years later, Daniel Craig is about to bow out after his fifth appearance as the legendary spy.  The burning question is who will be the next James Bond?  
That is a closely guarded secret.  What we do know is the boundaries of what is possible have been shifted - some would say removed altogether.  That of course means James Bond could easily be a woman or gay or trans or anyone other than a white Anglo-Saxon male from the British upper crust.  Whether that means clips of the land-based version of the online casino South Africa will be edited out, along with smoking, excessive drinking and sexist behaviour, remains to be seen.
James Bond Betting Odds
Who are the possible contenders for the role?  Well according to the bookmakers, the current favourites to play James Bond, together with the respective odds, are:
James Norton - 7/4
Tom Hiddleston - 7/2
Sam Heughan - 9/2
Richard Madden - 9/2
Tom Hardy - 11/1  
As you can see there is nary a black man, gay man or woman amongst them.  Having said that, Idris Elba does slot in at number six.  With that selection and at those odds you would be better off playing real money games at Springbok Online Casino South Africa instead!  Who do we think would make a great James Bond?  If we are talking in the conventional sense, as represented by the bookmakers, then the odds-on favourite has my vote… and here is exactly why:
James Norton - A Strawberry Blonde Super Spy?
Daniel Craig was the very first blonde James Bond so why not a strawberry blonde super spy?  Norton may be more familiar to TV audiences, having starred in 'Grantchester', 'War and Peace' and 'Happy Valley' but he has got the kind of understated sex appeal that is powerful nonetheless.  His role as an Anglican priest with questionable morals was masterfully executed to the extent viewers were rooting for him and his love interest to consummate their relationship… and stay together forever.  That alas was not to be. 
In 'War and Peace', Norton was a fearless Imperial soldier and in 'Happy Valley' a brutal rapist and psycho, so his range as an actor is impressive to say the least.  Can James Norton make the leap to gun wielding, Martini swilling secret agent?  Without a doubt and there is a good chance he will reconstruct the role by adding a few unique and endearing character traits all of his own.  Who knows, Norton being Bond may even swop allegiances at the online casino South Africa and play blackjack rather than baccarat - and in gambling speak that would be a wise move, as blackjack has the lower house edge!
Luke Evans - The Spy Who Loved Men?
Luke Evans is a multi-talented creative from the Welsh town of Aberbargoed in Caerphilly.  He is also an openly gay man who has all the attributes required of a spy of the ilk of James Bond - smouldering good looks, a toned wiry body and a suave dress sense.  The 41-year-old may not be a household name but he has starred in a long list of movies that vary from 'Fast and Furious 6', 'Midway' and 'Murder Mystery' to 'Professor Marston and the Wonder Woman', 'Dracula Untold' and 'The Hobbit'.   
Evans has the acting credentials to become the eighth actor to play James Bond.  He is also enigmatic, deeply private and a bit of an unknown quantity to movie buffs outside of the UK.  Is he believable in the role of a remorseless and highly trained killer whose job is to save the world from rampant evil?  If his performance in the 'Fast and Furious' movie franchise is anything to go by, Luke Evans is a shoo-in to play the role of James Bond!  The question is; does he have the gambling skills to make an impression at the online casino South Africa?  On that score, the jury is still out!
Henry Golding - Espionage with a Far Eastern Flavour 
At 33 years of age, Henry Golding is at the peak of his career.  He is the face of the BBC's 'The Travel Show' and a man whose movie appearances include roles in 'Crazy Rich Asians', 'A simple Favour', 'The Last Christmas' and 'Snake Eyes'.  He also played alongside Hugh Grant and Matthew McConaughey in the crime thriller 'The Gentlemen'.
Golding gets his exotic good looks from his mixed ancestry - a Malaysian mother and English father.  His early job descriptions varied from hairdresser to model but with his obvious confidence and charisma, Golding is right where he should be… and that is in front of the cameras.  Golding has been tipped as an outsider for the role of Bond and his experience as a superhero, felon and romantic love interest will undoubtedly stand him in good stead if he does land the role of the most famous spy in the universe!
Sign Up at the #1 Online Casino South Africa - Be Bond for the Day! 
If you think you have got what it takes to be James Bond, why not see if you are as gifted at gambling as he is. Our online casino South Africa features hundreds of RTG developed casino games that include the all-time classics.  Go on; sign up at Springbok Online Casino South Africa and claim the first of three welcome bonuses – who knows what is in store for you when it comes to winning rands and cents!