How Tech is Tightening the Cybersecurity Screws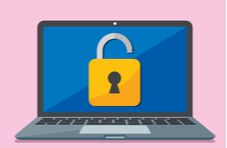 In our data-driven world, cyber-attacks are the modern-day equivalent of heists.  Data shared on any platform is at constant risk - be it banking or retail platforms or the access points to online casino games just like ours.  Cybercrooks may have become increasingly brazen in their efforts to siphon off data but the tech gurus are one step ahead.  What are the latest advances in cybersecurity?  Find out here!
How Springbok Casino Protects Player Data
Before we get into how technology is producing the Fort Knox effect for shared data, let's take a brief look at how Springbok Casino is embracing cybersecurity.  As you are probably aware it is common practice for players to enter sensitive information onsite in order to access our online casino games.  What are we doing to protect that information?  
Data Encryption 
Firstly, we use the latest data encryption processes to ensure banking transactions are secure.  What is encryption?  It is a technique that is used to transform regular data into a unique format using sophisticated coding.  What that in effect means is your information is rendered indecipherable and safe from prying eyes.  Only certified uses equipped with a decryption key can access and read the data.  Encrypted or coded information is almost impossible to decipher and would take hackers' years to crack.
Secret Socket Layer (SSL)
Secondly, it is best practice for online casinos to use Secret Socket Layer (SSL) certificates during the processing of financial transaction online… and Springbok Casino always adheres to best practice.  An SSL protects data transferred online.  It too uses encryption supported by the server's SSL Certificate, which has a public key and a private key to encrypt and decipher data, respectively.
 What does that tell you?  At Springbok Casino there are two levels of protection safeguarding your data, not to mention the firewalls erected around our site.  With that in mind, you can play our online casino games in the knowledge your identity and banking information is adequately protected.
What are the Latest Trends Advancing Cybersecurity?
According to industry experts, the adoption of artificial intelligence (AI), machine learning, IoT protection and alternative authentication has added a near impenetrable twist to data protection.  How are these technologies foiling the attempts of cybercrooks? 
AI and Machine Learning
As a process of artificial intelligence, machine learning has big data analytical capabilities that far outpaces the scope of human beings.  It is a special process of a computer system that is able to identify data breaches with super-human speed and efficiency.  What is arguably more extraordinary is that by learning and effectively mimicking human thought, machine learning processes have the ability to organically adapt to any threat… but without being programmed to do so!
As machine learning is capable of consistently analysing massive amounts of data and - unlike humans - never gets tried or distracted, its role in data protection is immense.  It is a hands-off approach to endpoint protection and one that is based in rapid remediation.  With AI and machine learning now actively engaged in malware detection, the programs used to defend systems and networks can now adapt and plug the gaps cleaved by attackers… before they can do maximum damage!
AI and machine learning are not only used in data protection.  In the context of online casinos, machine learning can analyse measurable properties of data samples, such as the types of online casino games individual players enjoy the most, so as to deliver a more personalised gambling experience online!
IoT Protection 
The Internet of Things consists of IoT devices that are connected to the cloud.  Due to its unique structure and the rudimentary security features integrated into most devices, the IoT has become a major target for cybercriminals.  Now, key software giants like Microsoft have developed solutions that can increase the security of millions of interconnected devices. 
Microsoft Azure, for example, focusses on securing devices as well as the connectivity between devices and the cloud.  It also has capabilities to protect the data that is processed and stored in the cloud.  With advanced end-to-end IoT protection, using devices to play online casino games, remotely monitor and activate appliances or machines and conduct business across globally dispersed offices is secure, from the ground up!
Alternative Authentication 
We are all familiar with password authentication.  We use it to enable ecommerce transactions, log in to our online banking sites and access Springbok Casino and our promotions, bonuses, support services and online casino games.  In an effort to strengthen security at the point of entry, passwords are making way for other types of authentication. 
Knowledge based authentication (KBA) that identifies users by asking specific sets of unique questions is one such example of next gen authentication tech.  Biometric authentication that measures and matches physical characteristics using fingerprint and eye scanners or facial recognitions software is another.
Distributed Legers and Ring Signing  
Data protection itself is more sophisticated thanks to the likes of distributed legers, such as blockchain. Distributed ledgers use independent computers to record, share and synch transactions in unique electronic legers.  What is the impact of decentralised data storage?  Complete or partial data anonymity, of course!  
What is more, ring signatures are being used to add yet another layer of protection to data verification.  What is ring singing?  It is the convergence of a group of digital signatures to create one unique and distinctive signature used to authorise transactions.  With advanced technology now powering up cybersecurity and constantly evolving to outpace the malware developed to penetrate networks and systems, cybercrooks are on the back foot… for the meanwhile in any event!
Sign Up at Springbok Casino and Enjoy a Secure and Seamless Gambling Experience Online 
Technology is also the key driver of the burgeoning popularity of our Real Time Gaming developed online casino games.  When you play online casino games at Springbok Casino you are assured a seamless gambling experience.  Not only are the graphics rich and immersive and the animations extraordinary, you will have the benefit of the all-round functionality synonymous with one of the best software suppliers in the remote gaming industry.  Why not sign up at Springbok Casino and see what all the fuss is about?