Salvage 2020-21: Use Money Management Games & Play Casino Games Responsibly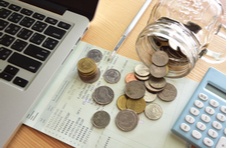 The unprecedented turmoil of 2020 means we have to be smarter than ever before.  Jobs are scarce, debt is on a downward spiral and households are struggling to make ends meet.  What is at the core of success or failure?  Proper money management.  The best way to maximise money management skills is to play games - and we are not talking only about the awesome casino games featured at Springbok Casino!
Interactive Games Provide an Engaged Learning Experience 
Why are games the answer to enhanced financial management?  According to the behavioural and cognitive psychologists who like to assess these kinds of things, an interactive gaming experience is a more relaxed, enjoyable and engaging way of learning new skills.  Add elements of gamification into the mix - challenges, game levels, rewards and collaboration - and any subject, no matter how complex or boring, is more closely associated with fun.
Money Management Games vs Casino Games
How do money management games stack up against online casino games?  For one, there is no real money to be made when you play financial management games.  Rather than actually winning cash, as you do when you play casino games at Springbok Casino, you learn how to make and retain the money you have earned in the business setting.  Some games focus on the basics of starting a business, while others are more investment orientated and provide players with virtual seed capital to invest in global markets.  
Secondly, when you play our casino games on our download, instant play or mobile platform, the 'how to' rules are embedded in the gaming interface.  All the other elements of game-play are centred on making the decisions required to get the best possible outcome on the reels, cards, dice or roulette wheel.  With the money management games, on the other hand, the rules of engagement are essentially the game… or the 'how to' make, save and invest money for the future.
What are the best games to play in order to optimise financial literacy and skills?  Here are three options that are designed to help you - and countless South Africans - find their money mojo in 2020-2021.
The Stock Market Game
The Stock Market Game (SMG) is a game for youngsters starting out on their independent financial journey.  It is directed at learners and students at schools, colleges and universities and is best played in teams of three to five players.  Once you and your BFFs have registered via the SMG international platform on the official website, you can log in and get going. 
SMG aims to teach young uns the basics of investing on global markets.  Teams are given $100k in virtual money to buy and trade shares, bonds and mutual funds.  The team's performance is tracked and rated and players can keep up to date with what's happening in the markets worldwide via the SMG mobile app for Android.
The game offers a comprehensive simulation of the global investment environment.  As a result, players naturally learn the fundamentals of trading.  They are also equipped with the real-world jargon, knowledge and skills required to trade on both the local bourse and key international markets.  At Springbok Casino you don't have to read ticker symbols or enter trades to boost your betting account.  All you have to do is load our casino games onto your PC or phone, click on the bet button and wait as the magic unfolds!
Bite Club
Bite Club is a creative vampire-themed game directed at entrepreneurs.  It is colourful, fun and really helpful as it provides players with the basics of starting a business - which in this case is a nightclub for vamps!  As a graduate from Vampire University, your task is to set up a thriving business that makes enough money to provide for your retirement.  As a player, you will learn how to find premises, create a budget and even choose a nightclub manager based on the CVs displayed on the gaming interface.  
Bite Club may be more cartoon than learning aid but it is a unique and captivating way of learning resource management.  It also offers invaluable lessons as to why it is so critical to pay off debt as quickly as possible and start saving for the day when you can no longer work.  How about the vampire-themed casino games at Springbok Casino?  What do they teach our players?  
Well truth be told there is only one game that features vampires and that is the all ways pays (AWP) Eternal Love slot.  It may not cover resource management or business budgets but there is an extended life feature with a life force meter in-play that can deliver up to 100x the activating bet… and that is money management par excellence!
GoVenture World
GoVenture World is a free business game that anybody who is serious about starting a new career or running a business - big or small - really should play.  Your aim is to convince the other players in the game to invest in your startup, be it a retail or manufacturing business, a marketing company, a law practice or any other business for that matter.
It is the most comprehensive and authentic gamified version of financial management and features every conceivable facet of business from set up to IPO.  You will learn real world employment skills and collaborate and network with players from all over the world.  GoVenture is a self-proclaimed massively multiplier online role-playing game with a global footprint and one that can effectively change the course of your career… and your life! 
Maximised Money Management Supports Responsible Gambling  
Maximised money management not only improves your chances of finding a job or starting a successful business.  It supports the concept of responsible gambling - and that means only playing casino games with money you can afford to lose.  With that in mind, why not sign up at Springbok Casino right now?  Along with our vast selection of casino games there are plenty of promotions and bonuses that you can use to your advantage!